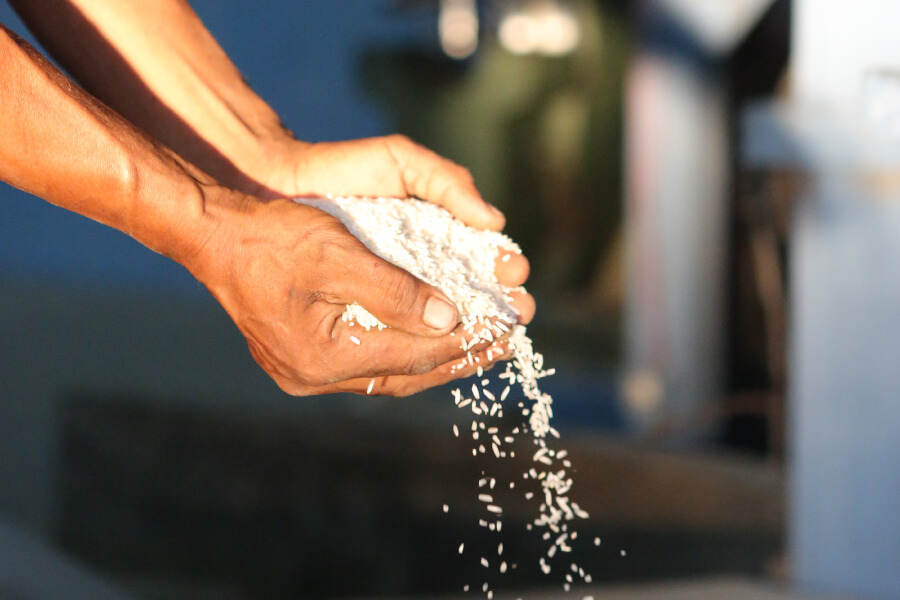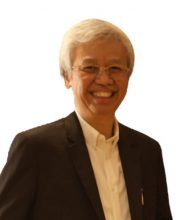 FRANCISCUS XAVERIUS LAKSANA KESUMA
President Commissioner
Franciscus Kesuma has held the position of the President Commissioner of PT Agincourt Resources since December 2018. In 1988, he completed his undergraduate programme in Civil Engineering from Parahyangan Catholic University, Bandung. He graduated from Bandung Institute of Technology with a Master's in Highway Engineering and Development in 1991. Franciscus became part of Astra by joining the Engineering Division of PT Pamapersada Nusantara (PAMA) in 1992. Within the Engineering Division, he was appointed as Project Manager for ISO 9001 between 1998 and 1999 and as Chief Engineering & Manager Representative for ISO 9001 from 1999 to 2000. Subsequently, Franciscus was appointed as Operations Manager at PAMA between 2000 and 2003 and Operation Division Head from 2005 to 2012. Additionally, he became the Operations Director of PAMA in 2007 and the President Director since 2013, a role he still holds. Concurrently, he holds the positions of President Commissioner, Vice President Commissioner, and Commissioner for a number of PAMA subsidiaries. He also serves as the President Director of United Tractors since April 2019 and President Director of Aspindo (The Indonesian Mining Services Association).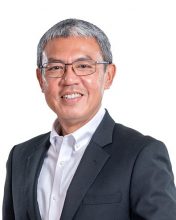 IWAN HADIANTORO
Commissioner
Iwan Hadiantoro has been one of the Commissioners of PT Agincourt Resources since December 2018. He holds a Bachelor's Degree in Economics, specialising in Financial Management, from the University of Indonesia. He started his career as Chief Accountant at PT Shell Indonesia where he worked from 1990 and 1998. He then worked as the Finance Director of PT Astra Sedaya Finance from 2006 to 2008, followed by his appointment as the Director and Chief Financial Officer of PT GE Finance Indonesia in 2008 and 2010. He joined PT Astra International Tbk in 2010 as a Group Chief Of Treasury & Investor Relations, a role he occupied until 2015. He was then appointed Finance Director of PT United Tractors Tbk until the present and served as Commissioner in some of its subsidiaries and PT Pamapersada Nusantara.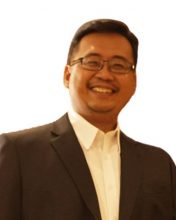 ARI SUTRISNO
Commissioner
Trainee and Subsequently Progressed to Managerial Positions. He became Corporate Planning & Management Head in 2007, a role he held until 2017. He was Safety, Health & Environment Division Head of PT Pamapersada Nusantara (PAMA) between 2010 and 2013. He was appointed Operations & Marketing Director at PT Prima Multi Mineral between 2013 and 2014; President Director at PT Kadya Caraka Mulia from 2014 to 2017; Vice President Director of PT Prima Multi Mineral; Marketing & Hcgs Director at PT Tuah Turangga Agung; and President Director at PT Duta Nurcahya & PT Duta Sejahtera between 2015 and 2017. From 2017 until the present, Ari has been HCGS & SHE Director of PT Pamapersada Nusantara. He has also served on the Board of Advisers of Aspindo (The Indonesian Mining Services Association) and in 2019 as Commissioner at PT Tuah Turangga Agung, PT Suprabari Mapanindo Mineral, and PT Kalimantan Prima Persada.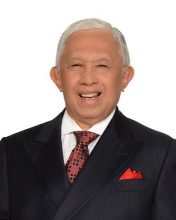 ANWAR NASUTION
Commissioner
Economics, and International Economics. Between 1968 and 1975, Anwar worked at the Ministry of Finance, and from 1985 to 1994 served as Economic Advisor to the Minister for Cooperatives of Indonesia. Between 1982 and 1983, he was an Economic Consultant for Bank Indonesia, the Central Bank of Indonesia, and in July 1999 was appointed Senior Deputy Governor of the Central Bank, a position that he held until 2004. In October 2004, he was appointed Chairman of the Audit Board of the Republic of Indonesia. He has acted as a consultant to UNESCAP, UNECLAC, USAID, ADB, the World Bank, IMF, and MITI of Japan. Prof. Dr. Anwar is a member of the International Advisory Group of Finance Forum of the Pacific Economic Cooperation Council (PECC), the Asian Economic Panel, and the Center for Pacific Basin Monetary and Economic Studies of San Francisco. He is an International Associate Member of the Ministry of Finance of Japan, the American Economic Association, and American Committee on Asian Economic Studies (ACAES), Vice Chairman of the Indonesian Economists Association and Country Director of East Asia Economic Association.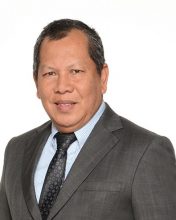 BAMBANG SUSIGIT
Commissioner
Bambang Susigit was appointed as a Commissioner of PT Agincourt Resources in February 2019. He completed his undergraduate degree at Sriwijaya University, Palembang, where he studied Mining Engineering. He then obtained a Postgraduate Degree in Geological Engineering from Padjajaran University. Bambang joined the Ministry of Energy and Mineral Resources (MEMR) as a Mining Inspection Officer in 1992. During his career at MEMR, he also served as The Director of Engineering and Environment at the Directorate General of Mineral and Coal between 2014 and 2015. Bambang served as the Head of the Center for Geological Education and Training in MEMR's Education and Training Agency during 2015 and 2016, and subsequently held the position of Head of The Mineral and Coal Education and Training Center at the MEMR Education and Training Agency. From 2016 to 2017, he served as Head Of the Center for Geological, Mineral and Coal Human Resource Development in the MEMR. As his final position in MEMR, from 2017 to 2018, he served as the Director Of Mineral Business Development in the Directorate General of Mineral and Coal.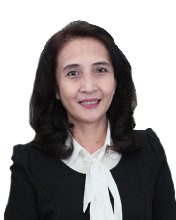 LINDA HELENA DARMALINA
Commissioner
Linda started working at PT Agincourt Resources since July 2007, was appointed Director of External Relations in December 2018 and has been appointed as Commissioner since February 2020. Previously, she served as Director of Government Relations in March 2011 and subsequently in May 2015 to November 2018 Linda had served as the Vice President Director. She started her career at Mobil Oil Indonesia. Then from 1997 to 2007, Linda worked in the External Relations Department of PT Newmont Nusa Tenggara. Linda has completed accounting education at the University of North Sumatra and a diploma in Communication at the Ketchum Institute of Public Relations in Fairfax, United States.
PUTUT EKO BAYU SENO
Commissioner
Commissioner-General. Pol. Drs. Putut Eko Bayu Seno, S.H. has been appointed as Commissioner of PT Agincourt Resources since February 2020. He is a retired high-ranking police officer, most recently the National Police Inspector General Supervision. His career has been in the field of policing, starting with the Head of the Situbondo Police at the Besuki Regional Police for East Java. From 2017 to April 2019, Komjen Pol Putut served as Irwasum Polri. Previously he held important positions, among others, as Head of the Police Headquarters, Kapolda Metro Jaya, West Java Police Chief, and Banten Police Chief. Komjen Pol Putut took police education at the Indonesian Military Academy in 1984, followed by PTIK, Sespimpol, Lemhanas, and PPSA XVIII.