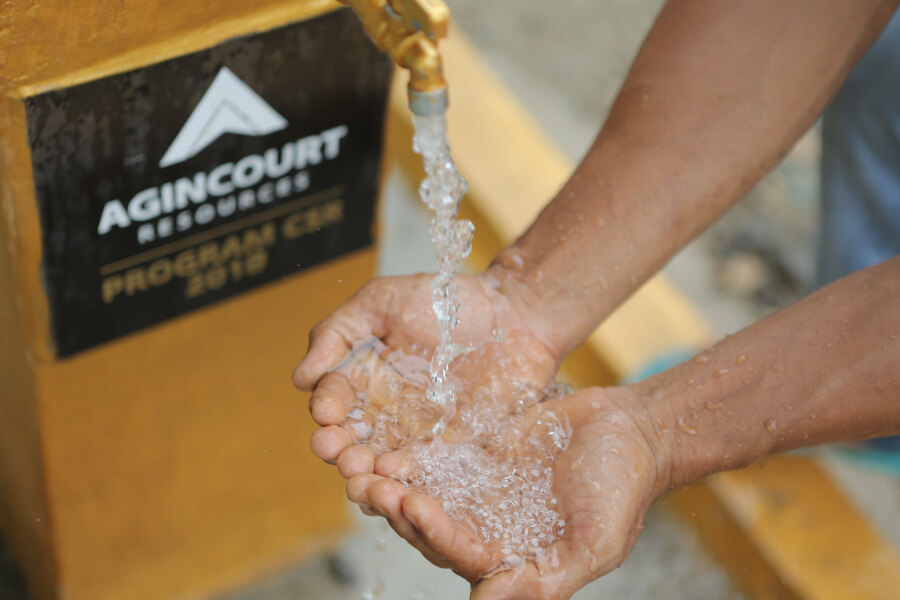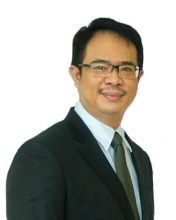 MULIADY SUTIO
President Director
Muliady Sutio has been the President Director of PT Agincourt Resources since December 2018. He holds a bachelor's degree in Industrial Engineering from Trisakti University which he received in 1994. His career in PT Astra International Tbk started in 1994 as an Efficiency Division Analyst and he subsequently became a Certified Astra Leadership Performance Coach. In 1997, he became co-Project Manager in the Efficiency Division. In 2000, Muliady was recruited as the Team Leader to manage the business process of PT Pamapersada Nusantara. In 2004 he then became the Head of Corporate Planning and System Development and took up the position of the Head of Supply Management Division in 2007. Since 2013 he filled the role of Plant & Corporate Information System Director of PT Pamapersada Nusantara (PAMA). He was appointed President Director of PT Energia Prima Nusantara to develop power plants as well as Director of PT Pama Indo Mining in 2014. He was also appointed as acting President Director of PT Unitra Persada Energia in November 2015, a position which he holds until the present day.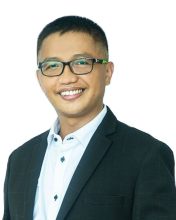 RULI TANIO
Vice President Director
Ruli Tanio has served as Director of PT Agincourt Resources since February 2019. In March 2022, he was entrusted as Vice President Director. He has more than a decade of experience in mining-related businesses with direct direction in engineering, operations and day-to-day finance practices. Ruli holds degrees in Industrial Engineering as well as Finance and Economics. Ruli held several positions at PT Pamapersada Nusantara (PAMA) before being appointed as Director of Operations and Engineering at PT Bukit Enim Energy (2012), a joint venture between PAMA and PT Adaro Indonesia Tbk. After Astra acquired the electricity business, Ruli was appointed Director of Engineering and Operations at PT Energia Prima Nusantara (2014 to present) and Director of Bhumi Jepara Services (2016 to present), a joint venture between PT United Tractors Tbk, Sumitomo Corporation and Kansai Electric Power Co. which provides operation and maintenance services for the 2,000 MW Tanjung Jati Units 5 and 6 in Central Java.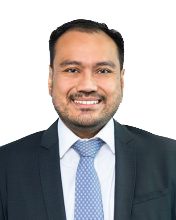 NOVIANDRI HAKIM
Director
Noviandri Hakim has served as Director and is responsible for Chief Financial Officer at PT Agincourt Resources since December 2018. In 2009, he graduated with a Masters in Management from Prasetiya Mulya Business School and also earned a Bachelor's degree in Economics from Padjadjaran University. Prior to joining the company, Noviandri started his career at PT United Tractors Tbk in 2005, and entrusted several positions in finance and accounting, before finally being appointed as Head of the Corporate Finance and Accounting Division at PT United Tractors Tbk in 2015. He worked for the company it is until 2018.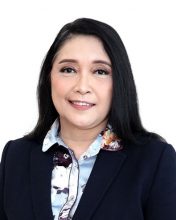 SANNY TJAN
Director
Sanny Tjan started her career at PT Agincourt Resources in 2017 as a Senior Manager of External Relations and was appointed as the Director of External Relations in February 2020. Sanny started her career in 1990 and worked in various institutions and corporations, including the Egyptian Embassy in Jakarta. She started working in the field of communications since joining PT Coca-Cola Indonesia in 1994. Then in 2008, Sanny joined PT Multi Bintang Indonesia as a Senior Manager of Corporate Affairs & Communication and was responsible for corporate communications, media relations, government relations, and CSR. In 2012 Sanny joined PT Cargill Indonesia as Government Relations Manager before finally joining PT Agincourt Resources. Sanny'educational background focuses on communications, with a Post Graduate degree in Public Relations, a Group Diploma in Public Relations, and Advanced Diploma in Mass Communications from the London School of Public Relations – Jakarta. She also holds a Bachelor of Economics from UniSadhuGuna Business School.