Health
and Safety
Safety First is Our Golden Rule,
Zero Accident is Our Priority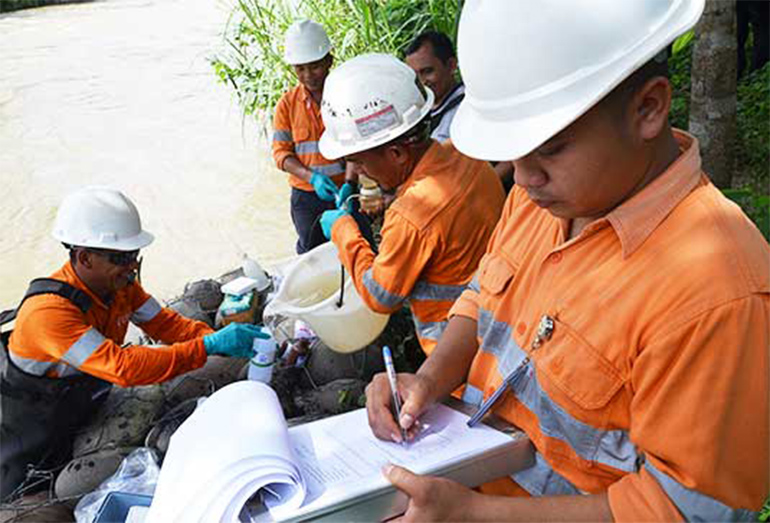 At PT Agincourt Resources we believe that the health and safety of all people associated with its operations is fundamental to our long-term success as a mining company. The company will work rigorously to continually improve our health and safety performance in alignment with industry leading practice. Our goal is zero accidents and incidents in the workplace.
At Martabe Gold Mine, we are absolutely committed to prioritising occupational health and safety in our daily operation.
We have the goal of 'zero harm' for our employees and contractors and we endeavour to reduce the risk of accidents to the lowest possible level. In order to achieve this goal, the Martabe Gold Mine implements a safety management system that conforms to industry best practice and addresses our specific needs.
One important consideration is that the majority of our workforce is local with no prior experience working in an industrial environment. Our safety management system was developed with the understanding that eliminating accidents requires attention to each workplace condition as well as worker competency and behaviour.