Medan, 13 December 2021—PT Agincourt Resources (PTAR), the operator of the Martabe Gold Mine, continues to strive to support nature conservation, one of which is by providing work safety equipment such as high-standard safety shoes, backpacks, and raincoats for the employees of Barumun Tiger Sanctuary managed by Yayasan Persamuhan Bodhicitta Mandala Medan (YPBMM). The handover of the aid was carried out directly on Thursday, 9 December 2021 by PTAR Director External Relations Sanny Tjan to the General Chairperson of YPBMM Eddy, and witnessed directly by the Head of the Data, Field Evaluation and Public Relations Sub-Section of North Sumatra Natural Resources Conservation Center (BBKSDA) Andoko Hidayat.
"Support for Barumun is one of our efforts to contribute to nature conservation, especially in North Sumatra and Batangtoru. Barumun Tiger Sanctuary has many dedicated employees who are passionate about conservation for the sake of nature preservation. Previously, we have also donated animal rescue cars equipped with a cage and rescue equipment. We hope that our assistance will be useful, and of course in the future we will cooperate and contribute further to conservation efforts," said Sanny.
YPBMM Chairperson Eddy expressed his gratitude to PTAR, because the assistance that has been provided so far has really been useful for Barumun Tiger Sanctuary which continues to make efforts to increase the Sumatran tiger population in various ways, including by developing tiger enclave habitat, increasing law enforcement against wildlife trade in particular to save Sumatran tigers from conflict and return them to nature. With the existence of this rehabilitation center, we hope to increase the tiger population and reduce the threat of extinction.
Similarly, the Head of the Data, Field Evaluation and Public Relations of the North Sumatra BBKSDA Andoko Hidayat said that the trend of Sumatran tiger conflicts was increasing, while the population continued to decline. Meanwhile, conflict resolution in collaboration with parties such as Barumun Sanctuary Tiger is very helpful. Based on the data from the North Sumatra BBKSDA in 2020, the population of Sumatran tigers in this province is only about 33 tigers, while on the entire island of Sumatra there are around 400-600 tigers.
Previously, in 2020, PTAR had supported the Ministry of Environment and Forestry through the North Sumatra BBKSDA to release the Sumatran Tiger Sri Nabilla into Gunung Leuser National Park. "We are very grateful for the support from PTAR. In handling the recent tiger conflict, we were also helped by the availability of cage and rescue equipment from PTAR. This conservation work cannot be completed alone. We hope that we can continue to synergize for better conservation efforts in the future, so as to create harmony between ecology and social economy," said Andoko.
Senior Manager Corporate Communications of PTAR Katarina Siburian Hardono said the company will consistently strive to support various conservation and biodiversity initiatives, especially those in and around the Martabe Gold Mine operations. "Forest habitat restoration through reclamation and rehabilitation is consistently carried out for the protection of biodiversity. All environmental management efforts have also been summarized in the PTAR Code of Ethics. Biodiversity management must be implemented and monitored closely," concluded Katarina.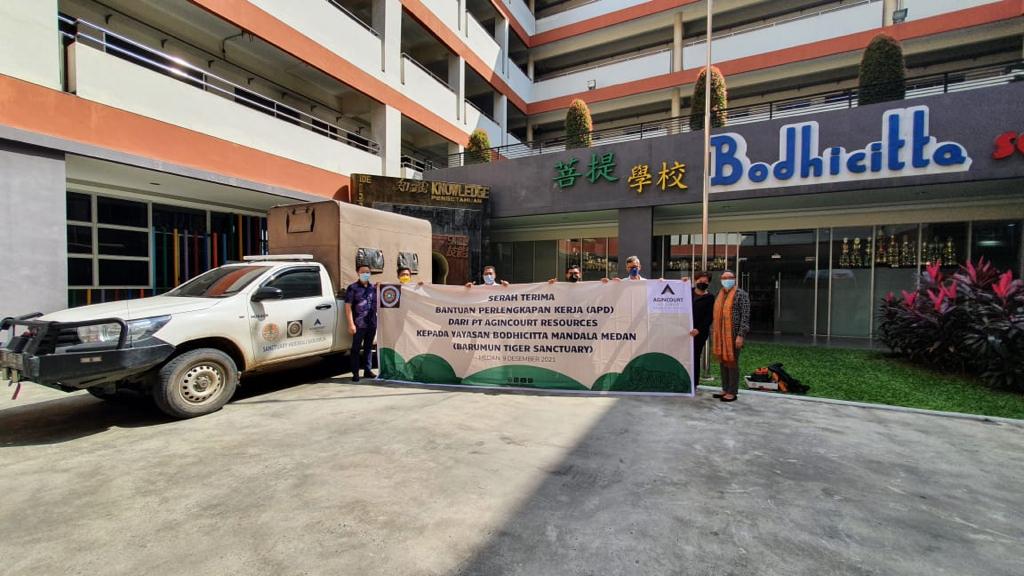 Photo 1: Management Representatives of PTAR led by Director External Relations Sanny Tjan provided assistance consisting of high standard work safety equipment for employees of Barumun Tiger Sanctuary which is managed by Yayasan Persamuhan Bodhicitta Mandala Medan (YPBMM). The assistance was received by the Chairman of YPBMM Eddy.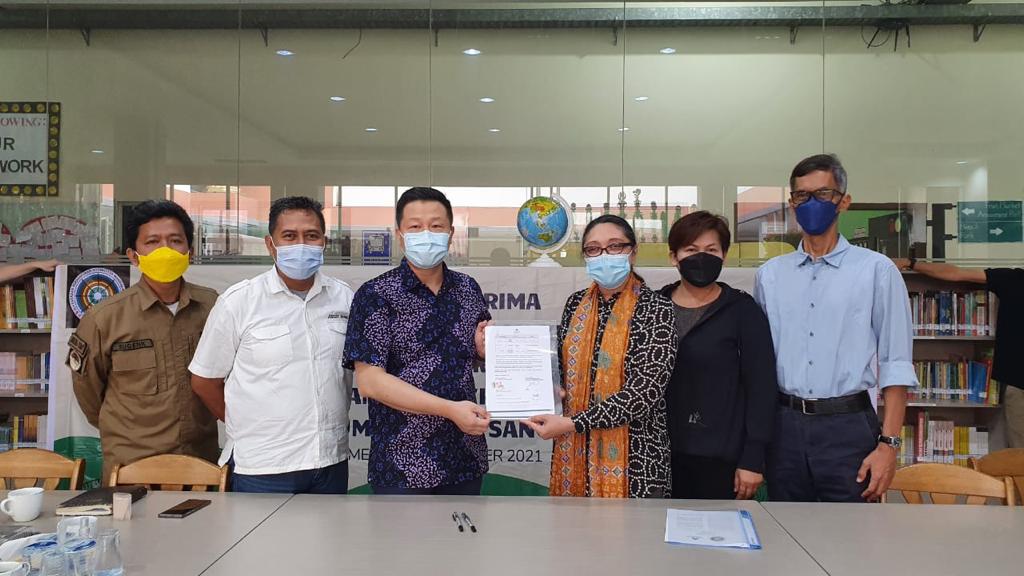 Photo 2: PTAR External Relations Director Sanny Tjan and YPBMM Chairman Eddy after signing the minutes of the handover of high standard work equipment for the employees of Barumun Tiger Sanctuary.