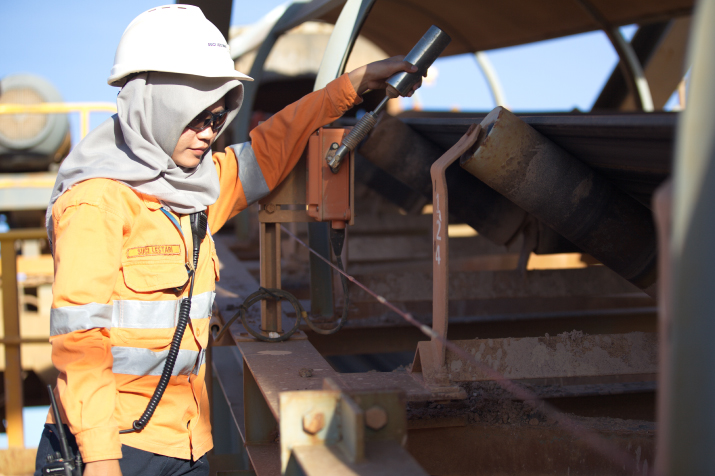 PT Agincourt Resources has a strong commitment to increasing female participation at all levels in the workforce. We will increase the number of women within the company through recruiting and development initiatives.
By 2019, we aim to have 25% of our workforce with females, including 40% Superintendent and Manager level roles.
Training, continuing education and development are critical components to ensuring the longer-term plan to achieve our goal. This is also to allow both genders to have equal opportunities for advancement, especially for women to fill in the gap of occupying higher-level positions.
We continue to promote a positive and open culture across the organisation, where diversity is embraced as the norm, where women feel they can contribute, and our organisation functions more effectively.
We are pacing our steps to progressively establish a working culture and environment which promotes dignity and respect, a workplace free of discrimination, and full of openness and confidence. A successful Gender Diversity approach will enable PT Agincourt Resources to become a better company, delivering superior results and outcomes, to all stakeholders.