INNOVATION AND IMPROVEMENT
OUR KEY INITIATIVES TO THE COMPANY'S EFFICIENCY AND PRODUCTIVITY
Increase the productivity level of mining contractors and continue to achieve the best standards.
Increase in gold mining capacity through the continuous exploration as well as increasing gold recovery processing through maximum utilization of vertimill, reCYN & oxygen shear reactor, construction of a new Tailings Management Facility (TMF) and conducting the FS Sulphide Project for the future of the Martabe Gold Mine. 
Rejuvenation of management systems at the Martabe Gold Mine to enhance our Martabe Operation Excellence.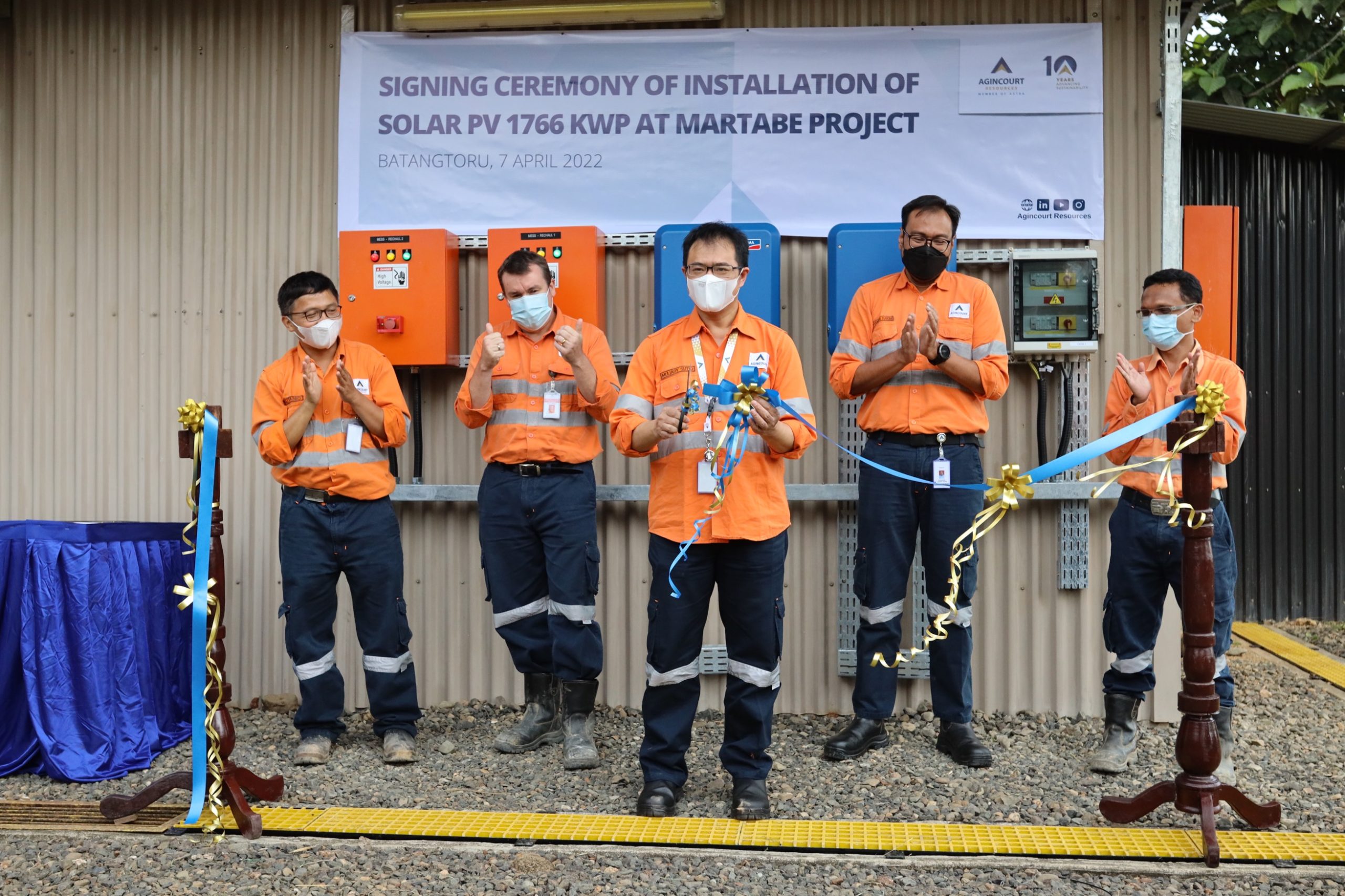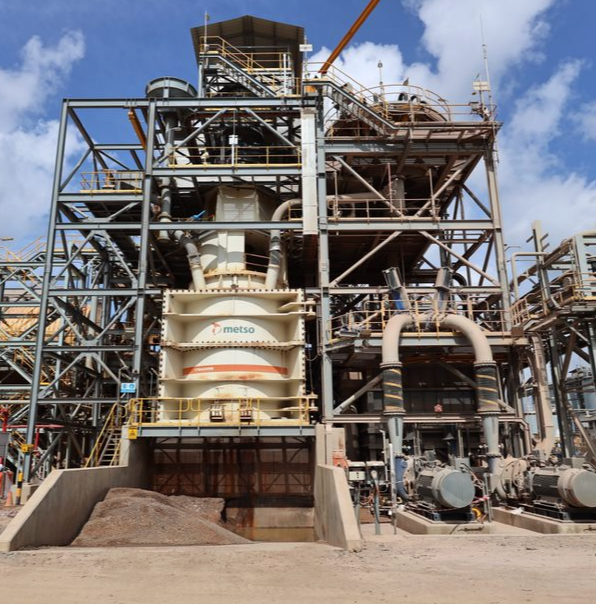 MARTABE IMPROVEMENT PROGRAM
Since its inception in 2013, MIP has increased asset optimisation and reduced costs.
Several major improvement projects in processing plant operations have been completed and commissioned including the Oxygen Shear Reactor for improved metal recovery, ReCYN cyanide and copper recovery plant for reducing cyanide consumption and the Mill Capacity Expansion involving the installation of a new Metso Vertimill unit to deliver increased mill throughput capacity.
Two major improvement initiatives in mining operations were realized, namely the expansion of the mining fleet to include 60 tons class articulated haul trucks and the deployment of differential energy blasting product for improved blasting efficiency leading to reduced costs.
From 2022 the improvement initiative at PTAR will be referred to as the PT Agincourt Resources Innovation Program (ARIP). This change is to reflect a move to innovation rather than just improvement and that all PT Agincourt Resources employees can participate in innovation, not focusing just on Martabe. Enhancing the company's already strong continuous improvement mindset with new management systems and tools for managing innovation is our target.
MARTABE PROJECT DEVELOPMENT
Established in 2019, MPD is primarily focused on addressing the Martabe Gold Mine operation's key near-term and long-term challenges, including declining gold grades, changing ore treatment characteristics (i.e. increasing sulphides) and the need for additional tailings and waste management facilities. MPD team conducts detailed studies to find practical and cost-effective solutions to the aforementioned challenges, while also ensuring that those solutions meet social, environmental and regulatory requirements Key activities included:
In 2021, we continued our investments in the Exploration Programme, with the primary objective of identifying additional resources and reserves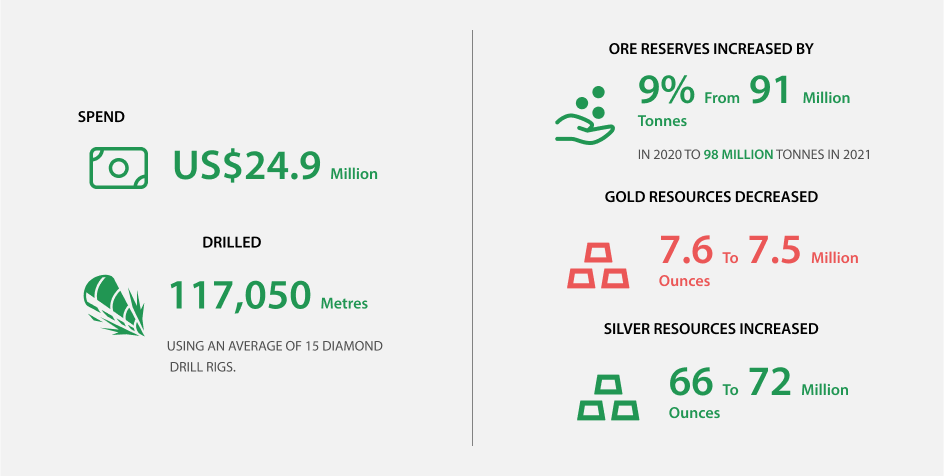 In addition to near mine activities, access to regional areas in the contract of work enabled exploration programmes to be conducted on the Goting and Kapur prospect approximately 30 km southeast of Martabe where drilled targets have been identified and partially tested 
RESPONDING TO CLIMATE CHANGE
We recognise the enormous risks and consequences that climate change poses to the global community. We commit to implement significant improvements to our greenhouse (GHG) accounting and reporting practices to fully comply with the Greenhouse Gas Protocol (GHGP) and Global Reporting Initiative (GRI) Standards. This is intended to aid in identifying potential emission reduction measures, such as improved energy efficiency and a better understanding of the our GHG footprint.
The following initiatives are planned and implemented in support of the continuous improvement of environmental management at the Martabe Gold Mine
01
Implementation of Environmental Management System ISO 14001
02
Implementation of solar panel installation to reduce electricity consumption from a non-renewable source.
03
Hazardous waste utilization to reduce fuel consumption in blasting activities.
04
Increasing recycling of domestic waste by the installation of waste sortation facilities.
05
Increasing recycling of domestic waste by the installation of waste sortation facilities.
The following initiatives are planned and implemented in support of the continuous improvement of environmental management at the Martabe Gold Mine