Batangtoru, 16 November 2019 – PT Agincourt Resources, the operator of Martabe Gold Mine, executed a handover of construction of the office complex of Batangtoru Sub-district to the government of South Tapanuli District.
The hand over was executed through signing of an inscription made by the General Manager Operations of PT Agincourt Resources, Darryn McClelland and the Head of South Tapanuli District Syahrul M. Pasaribu on Saturday, 16 November 2019.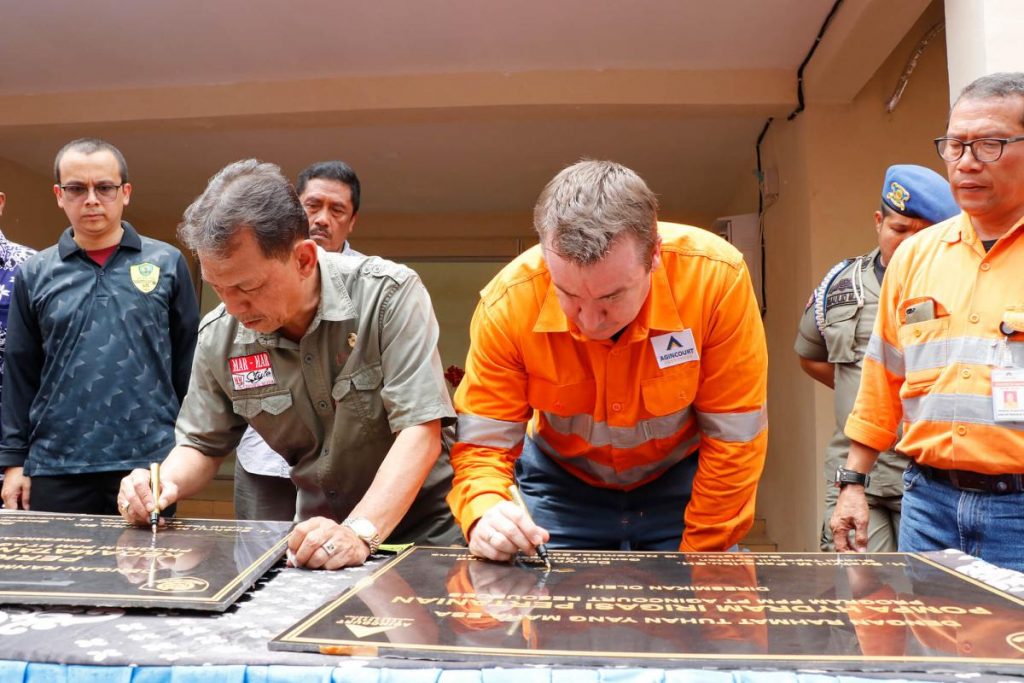 "Martabe Gold Mine consistently contributes to development and empowerment of the people, one of which is through contribution to construction of office complex infrastructure of the Subdistrict of Batangtoru. We expect that through this construction, public service quality will improve, in particular the Sub-district Integrated Administrative Services for all people of Batangtoru that became one of the missions of the government of South Tapanuli District," said Darryn.
As addition to renovation of several main building facilities, such as the sub-district head office, the subdistrict head official residence, and the National Demography and Family Planning Agency (BKKBN), Martabe Gold Mine also built several additional facilities to support the performance of the employees of Batangtoru Sub-district, such as a cafe, fire engine garage, and landscape for all office areas.
The Senior Manager Community Pramana Triwahjudi added that there was also a public facility constructed, which was the Library of Batangtoru Sub-district.
"We expect the existence of the company can be utilised well by the local residents to improve their knowledge through reading. The front yard of the library can also be used as a child-friendly public space. All the construction of the office complex of Batangtoru is designed by considering design of supporting landscape, drainage, and traffic. Total size of this office complex is nearly 3,600 m2," Pramana explained.
Moreover, Pramana said, this renovation and construction of the office complex of the Batangtoru Sub-district also contains the local wisdom, which is using the Dalian Na Tolu philosophy. There are three building roofs that signify the Mora, Kahanggi, and Anak Boru philosophies the people of Batangtoru still maintain.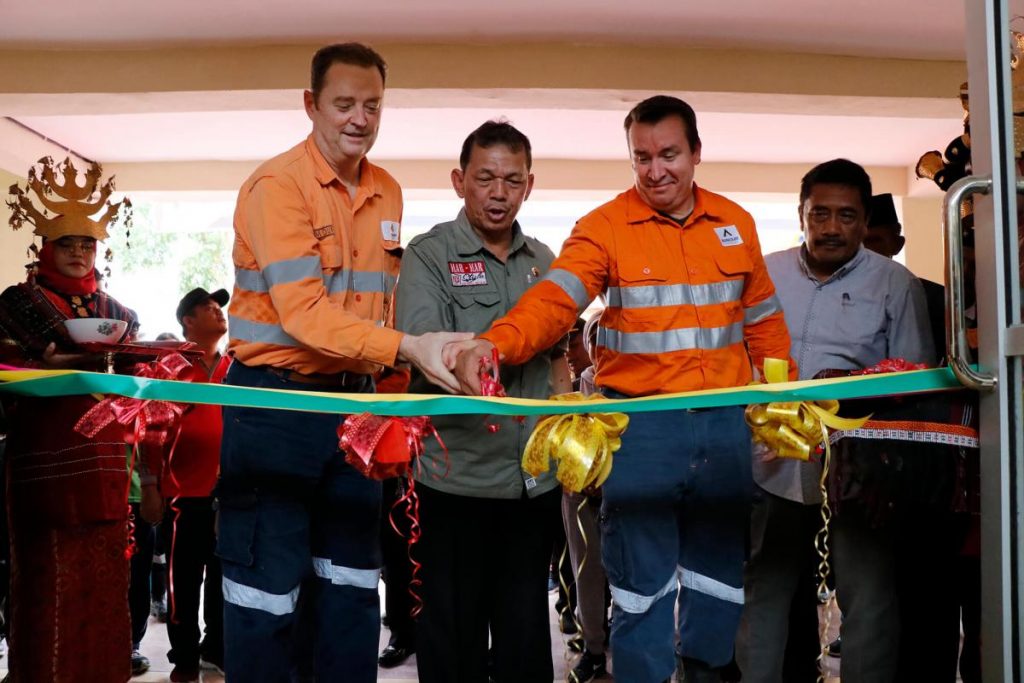 "We want this office complex to be a landmark for Batangtoru," Pramana ended. The renovation that has taken place from year 2018 is one of the community empowerment signature programmes of Martabe Gold Mine in infrastructure sector.

During the last year, Martabe Gold Mine has supported 23 infrastructure projects in Batangtoru, among which include construction of public bathrooms in several villages, improvement of Puskesmas, construction of clean water facilities, improvement of Pulo Godang suspension bridge, improvement of village roars, construction of hydram pumps for rice field irrigation, construction of rice processing facilities, and improvement of praying facilities. Among the running infrastructure programmes are construction of solar powered pumps for rice field irrigation at Pulo Godang and construction of a suspension bridge in Sikua-kua.