SOCIAL PROGRAMS
PT Agincourt Resources is committed to improving and safeguarding the communities and the environments in which we work and live. We take our environmental responsibilities seriously and are honored to contribute to the communities and to a better world.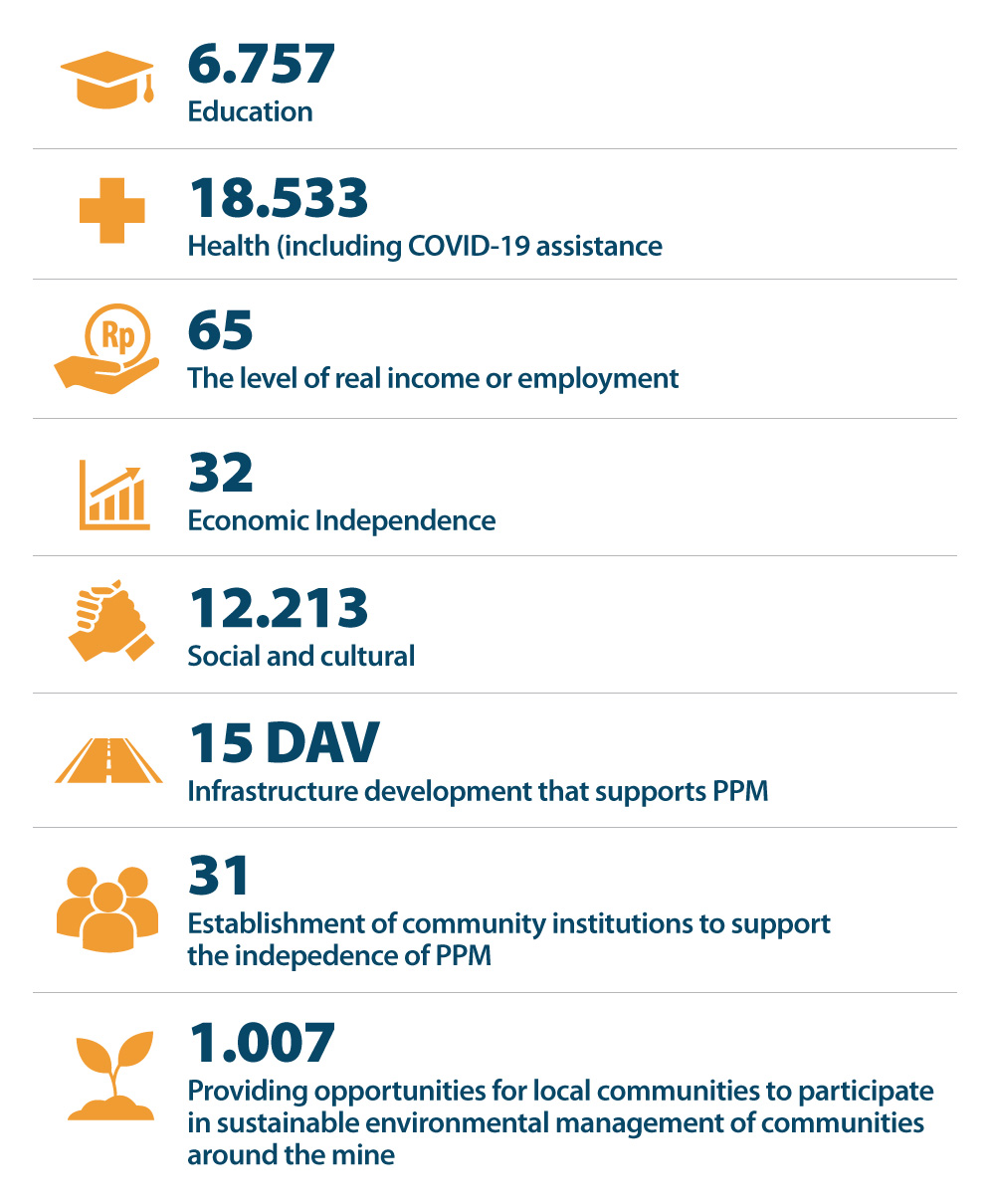 In 2022, the Company carried out 132 CSR programmes
with a total of 30,565 beneficiaries.
We believe in creating shared value for all our stakeholders. This is reflected in the positive legacies we leave in our communities and the people whose lives we have touched. Our approach is to ensure we bring meaningful and lasting benefits to the communities in areas where we operate, while maintaining the viability of our business. Where possible, we will employ local people and purchase local goods and services through our supply chains to support and empower local businesses. We aim to support the development of diversified and resilient local communities and economies and contribute to quality-of-life improvements that continue beyond the life of our mine.
PTAR has invested US$1,569,097 into the implementation of our community development activities.
To ensure that Martabe Gold Mine's presence benefits the local communities socially, economically and environmentally, we have carried out various programs, to encourage community independence, focussing on five key areas.