Batangtoru, 26 May 2021 – PT Agincourt Resources (PTAR), the operator of the Martabe Gold Mine, supports advanced basic training for Fire Fighting personnel in South Tapanuli. The training, which was held from 24 May to 29 May 2021, was given to 42 Fire Fighting personnel from the Batangtoru Sector, Sipirok Sector, and Batang Angkola Sector which were divided into two batches at the Sopo Daganak amphitheatre building, Batangtoru, South Tapanuli. PTAR collaborated with a training institute facilitator and experienced mentor, Trust One Indonesia, to improve the basic skills and abilities (basic skills training) of each personnel.
Also Read: 2021 Kartini Celebration Gender Diversity Supports the Operational Reinforcement and Success of Martabe Gold Mine
Rahmat Lubis, General Manager Operations of PTAR, said that this training program was realized through the collaboration between PTAR and the District Government of South Tapanuli. "This basic training is expected to improve the competence of the entire Fire Fighting team in the three sectors in South Tapanuli and increase the importance of safety awareness and responsiveness to hazards for the community around the Martabe Gold Mine," said Rahmat in his speech when officially opening the training event, Monday ( 24/5).
According to Rahmat, in addition to basic training, Fire Fighting personnel also need to carry out regular and disciplined simulation drill because the rescue response requires regular training so that preparedness and alertness are maintained. Previously, PTAR had assisted of 1 unit of a fire truck in 2016 for the Batangtoru sector plus some equipment in 2020 such as fireproof suit, hoses and others to help the Batangtoru sector in fire disaster preparedness.
"It is an honour to have the mandate as a Fire Fighting team that is always expected to be present in helping the community when a disaster occurs, so please maintain this trust and responsibility as well as possible," said Rahmat.
Separately, Senior Manager Community Relations Pramana Triwahjudi stated that this training program was part of the Community Living Environment Management Program realized through the Disaster Risk Mitigation Program. According to Pramana, the target of this training is to improve the number of skills of each firefighter. Namely, skills in the use of a light fire extinguisher, skills in using the equipment in the fire truck unit, skills in assisting emergency victims, skills in procedures for using and wearing Self-Contained Breathing Apparatus (SCBA), communication skills in emergencies, maintenance skills of firefighting equipment and the formation of disciplinary, physical, and mental attitudes of Fire Fighting personnel.
"This training is expected to increase the professionalism and discipline of firefighters in responding to emergencies and in carrying out their duties," said Pramana.
Meanwhile, the material presented in this basic training in Fire Behaviour, Knowledge of Fire Extinguishers, Emergency Machine Maintenance, Breathing Apparatus, Fire Protection in Buildings, Management of Building Fire Safety, Personnel Safety, Physical Coaching (Fire Fighter Fitness Drill), Ropes and Knots in Rescue, Communication (Incident Commander), Maintenance Techniques of Firefighting Unit and Equipment and Lesson Evaluation.
Meanwhile, the Regional Secretary of South Tapanuli District Government, Parulian Nasution, on behalf of South Tapanuli District Government, expressed his appreciation and immeasurable gratitude to PTAR for initiating cooperation in conducting basic training for Fire Fighting personnel in South Tapanuli.
Also Read: Environmental Management of Martabe Gold Mine Water Biota Quality in the Batangtoru River is still Maintained
"Hopefully this activity will continue to be developed so the direction of professionalism and a militant and more immutable work ethic will continue to flow in the bodies of the public servants. And we hope that not only today but training in various fields will be continued," said Parulian. "On behalf of the Regional Government behind this appreciation, we are also grateful to PTAR for helping South Tapanuli District Government in governance, implementation of development, community service, which is mostly supported by PTAR," said Parulian.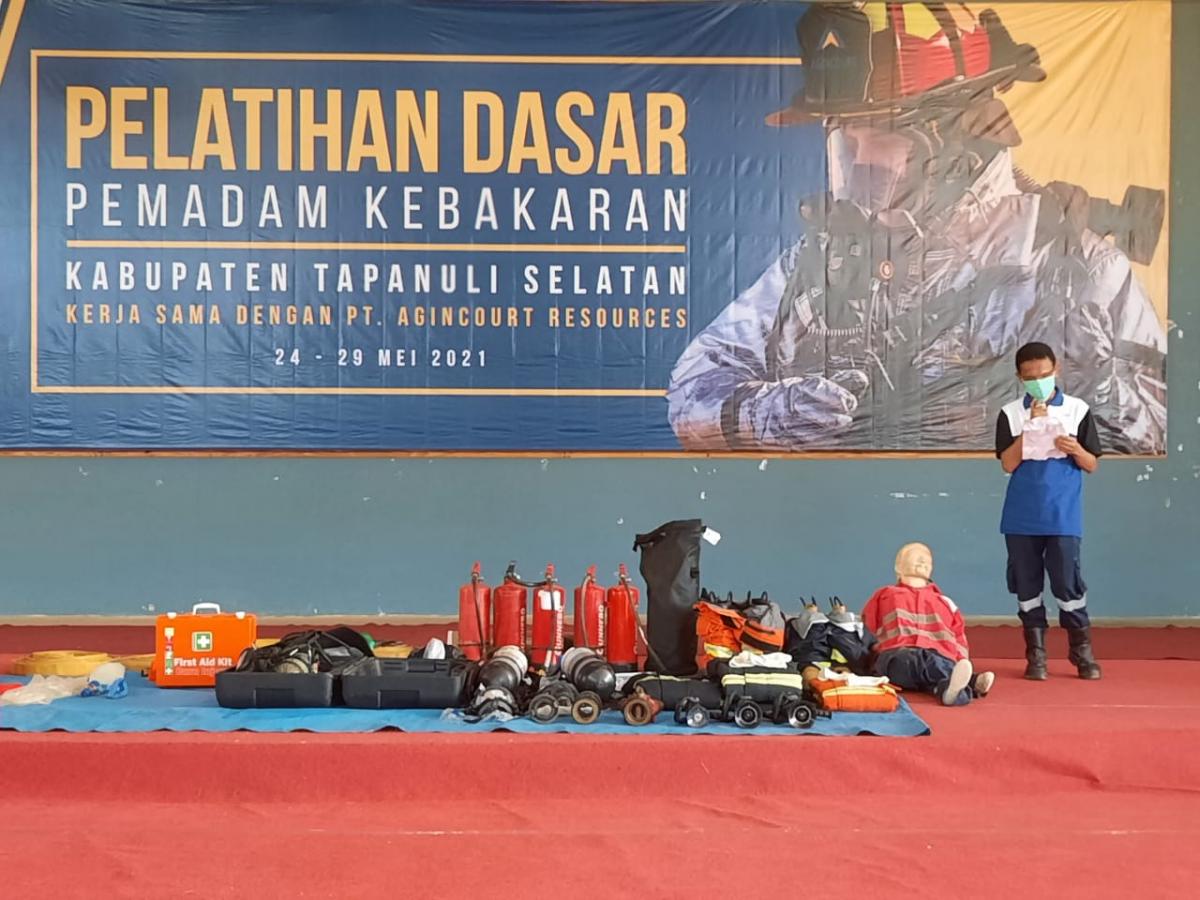 Photo 1: PTAR General Manager Operations, Rahmat Lubis gave a speech at a fire fighting basic training event at the Sopo Daganak building, Monday (24/5)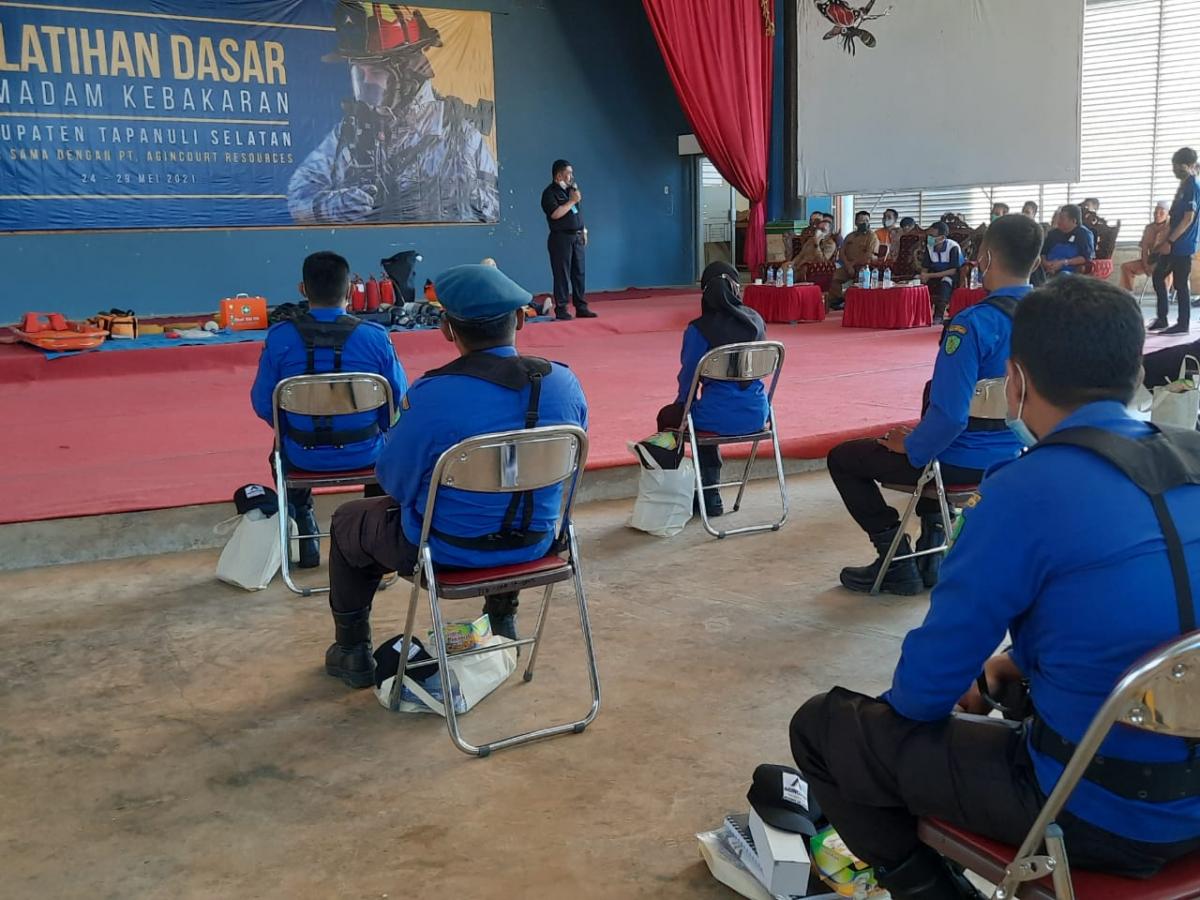 Photo 2: Fire Fighting personnel in South Tapanuli are undergoing basic firefighting training initiated by PTAR at the Sopo Daganak amphitheatre building, Monday (24/5).