Batangtoru, 28 November 2021–PT Agincourt Resources (PTAR), the operator of Martabe Gold Mine planted 3,500 local tree seeds both inside and outside the mine site. On the Indonesian Tree Planting Day, 28 November 2021, employees, local community, local governments were involved in the tree seed planting activity in 7 (seven) points, as the proof of commitment to environmental management and nature conservation in Batangtoru, South Tapanuli. PTAR has planted more than 41,000 tree seeds since 2012, with the potential oxygen production approximately 18 million kgs per year and carbon gas absorption around 1 million tonnes per year.
PTAR Senior Manager Environment, Health & Safety Hari Ananto said, the local species planting, especially within the Martabe Gold Mine operational area was conducted as part of reclamation and rehabilitation efforts.
Also Read: Supporting South Tapanuli Agricultural Progress, Agincourt Resources Facilitates Field Agricultural Counselling Professional Certification
"The first point for the planting within the mine area was conducted in Ziah Dump with the total of 500 local plant seeds such as hapinis, simarbaliding, and incense. The reclamation stage is started with the land planning namely by adjusting slope, including constructing drainage, then spreading topsoil layer, measuring land acidity level, next stabilizing by planting fast-growing cover crops, and the last is planting stand trees as we did in this activity," explained Hari.
Furthermore, Hari detailed, since January to November 2021, PTAR had planted more than 8,000 tree seeds of which 5,000 tree seeds are within the mine area and others are outside the mine area which will involve the local community. Moreover, through the nursery facility, the Environment Department of PTAR has prepared the stock of 1,438 seeds consisted of local and non-local plants, such as silk tree, hibiscus, and monkey pod tree, and also fruit crops including durian, wild jackfruit, jotik-jotik, wild guava, and will continue to increase.
The land reclamation and rehabilitation efforts in Martabe Gold Mine do not end there. Hari added, every day all reclamation areas are maintained regularly, starting from cleaning weeds, replacing dead plants, and fertilizing.
"PTAR adheres to the commitment to implementing the sustainable environmental management practices. All operational areas in Martabe Gold Mine already have plans for mine closure. The land rehabilitation process is carried out based on the rules and procedures that have been approved by the Ministry of Energy and Mineral Resources (ESDM). Every year, the team from the Ministry of ESDM reviews the success rate of reclamation plant growth and overall area condition," explained Hari.
Tree planting is not only carried out within Martabe Gold Mine site, but also with community and village government in several locations around Batangtoru River flow, namely Saba Lombang, Saba Sipatang, dissipater area (Telo Village), Taman Sari Village of Hapesong Baru, Pulo Godang, and Mabang Pasir (Muara Hutaraja Riverbank) themed "One Man, One Tree."
Senior Manager Community Christine Pepah said, this activity is a result of collaboration between PTAR and several community groups, such as Destana (Disaster Resilient Village) Volunteer Group, Batangtoru Athletic Club, PERSADA Sahabat Baca Association, and environmental activists of Sumuran Village.
"PTAR provided 3,000 tree seeds in this activity. The locations we chose are disaster-prone locations. We hope through this activity, there will be direct impacts on preventing the agricultural land in riverside areas from floods, and can decrease the disaster risks in flood-prone villages. For a long term, we hope that community awareness to maintain the natural balance and biodiversity will be better, and community resilience and adaptability to climate change are increasing," said Christine Pepah.
Furthermore, Christine Pepah detailed, 3,000 tree seeds provided, are local plants of South Tapanuli, namely seeds of hibiscus, durian, and wild bitter bean.
Not only does PTAR plant trees, cooperate with the village government, but it is also trying to develop the local endemic tree seed nursery in two villages namely Muara Hutaraja and Hapesong Baru.
"Seeds from these nurseries will then be continued by Destana for its care and planting distribution, in order to reach areas in need in respective villages. The nursery is one of important success aspects of the rehabilitation program and is one of the efforts to preserve the local endemic plants of South Tapanuli which are fully managed by the community," said Christine.
The Indonesian Tree Planting Day is stipulated by the Indonesian government based on the Presidential Decree of the Republic of Indonesia No. 24 Year 2008. This determination is aimed to give awareness and concern to community concerning the importance of forest and land resource damage recovery through tree planting.
PTAR Senior Manager Corporate Communications Katarina Siburian Hardono said both the tree planting and nursery within and outside the mine are also steps to support the Indonesian government which encourages mining companies to have nurseries.
Also Read: Martabe Gold Mine Processed Waste Water Test Results Prove PTAR's Consistency in Maintaining the Quality
"Tree planting that we do has also considered the type diversity, both for cover and local crops. With various tree types, they will produce oxygen and maximum emission absorption. The tree diversity will also create biodiversity so that the process naturally becomes stronger. Let's plant trees, to preserve the Earth," said Katarina.
South Tapanuli Regent H. Dolly P. Pasaribu appreciated PTAR's efforts to be committed to protecting the environment in Batangtoru. Dolly hopes that the tree planting activity today can continue to be a reminder for the community to protect the environment.
"Thanks to PTAR. We consider this activity very great, because nature is a loan that we must protect, take care of, and return," concluded Dolly.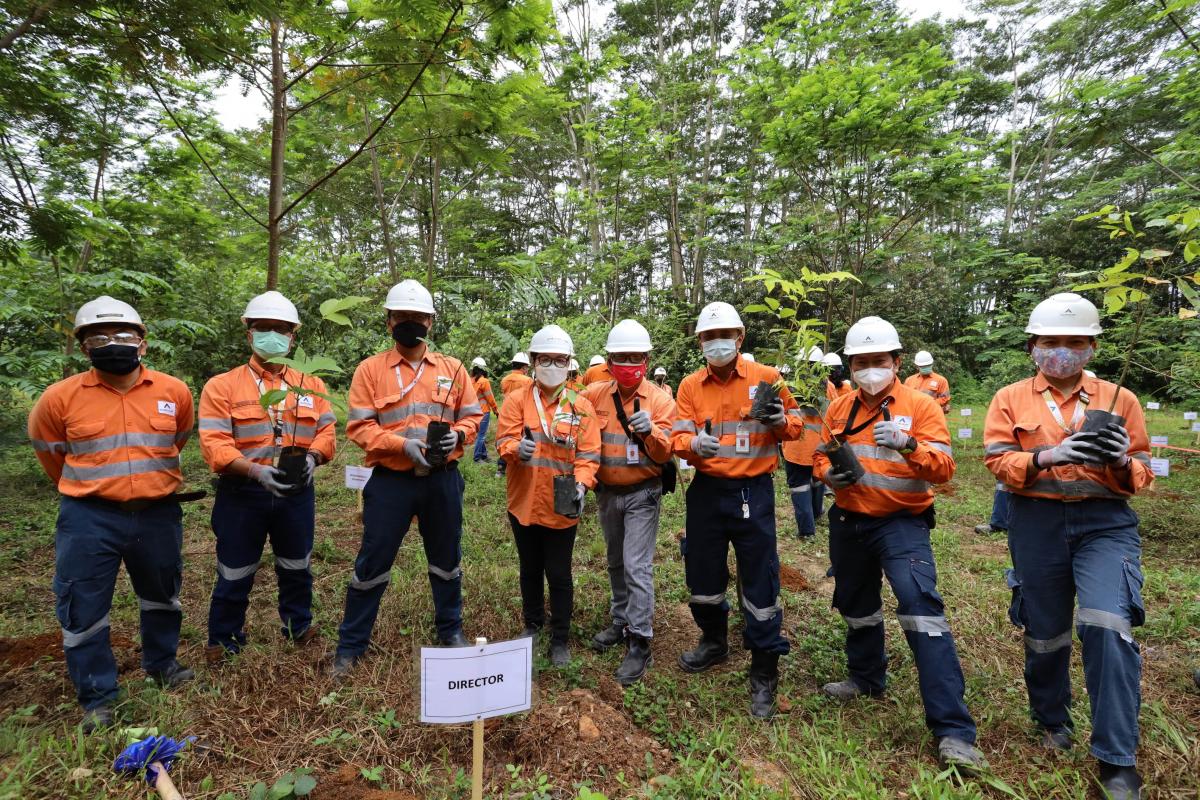 Photo 1: PT Agincourt Resources (PTAR) Management Representative prepares to plant local plant/tree seedlings in the Ziah Dump area to commemorate the 2021 Indonesian Tree Planting Day.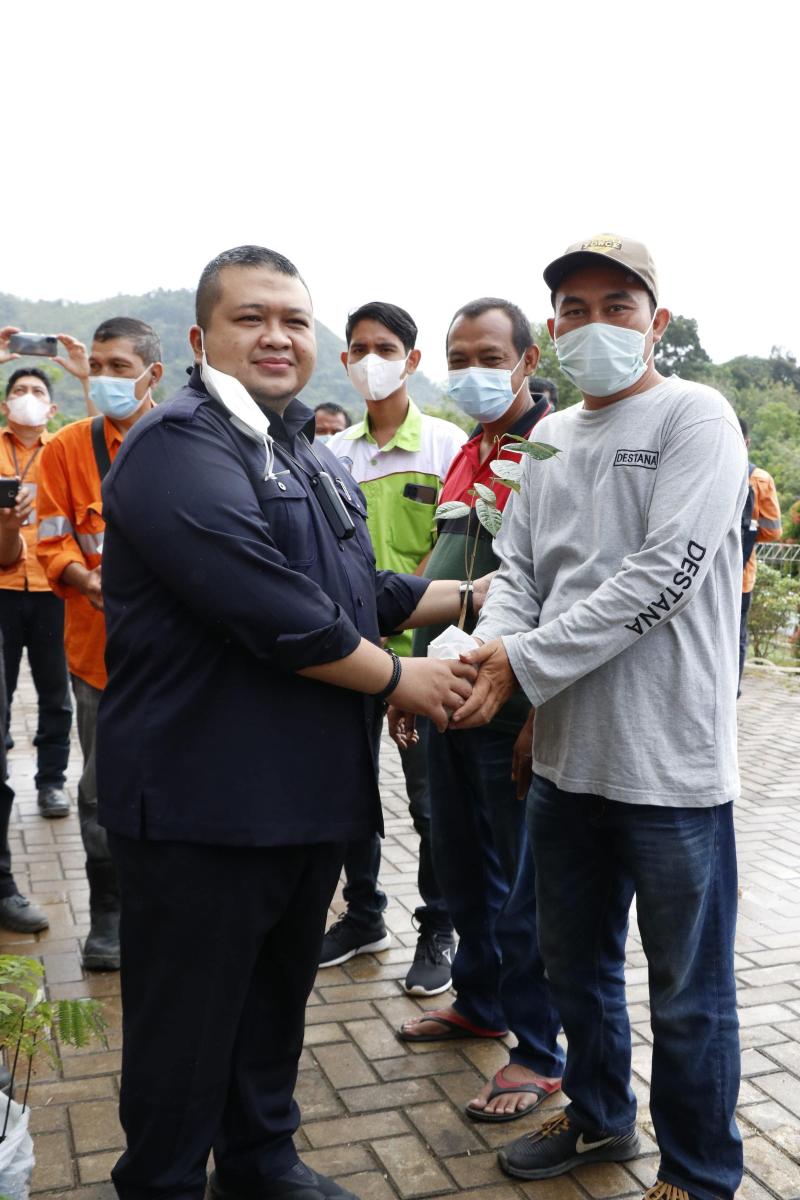 Photo 2: South Tapanuli Regent H. Dolly P. Pasaribu handed over plant/tree seeds to a member of the Disaster Resilient Village Volunteer Group (Destana).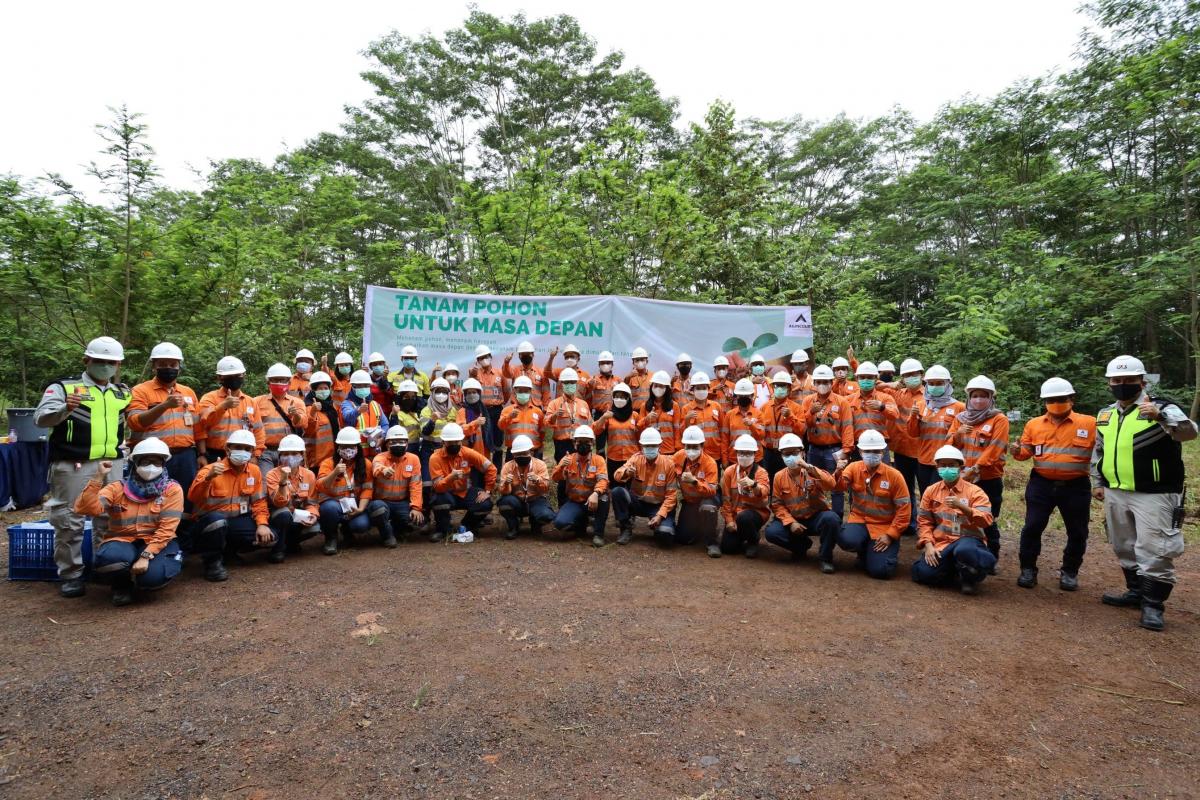 Photo 3: Group photo after planting trees. Plant trees for the future.