Masdar Muda, Community Relations Manager of PTAR, is speaking at a journalism and photography training activity as part of the Village Digitalization program. 
Batangtoru, 7 March 2022 – PT Agincourt Resources (PTAR), operator of Martabe Gold Mine, is developing access to Information Technology for villages surrounding the mine through the Village Digitalization Program. In 2022, the program included mentoring and coaching to bolster the capacity of village officials in four pilot villages. Village websites have been built for the two villages of Aek Pining and Sumuran Village, with assistance in enhancing operational techniques, maintenance, and village journalism and reporting training. 
This is the second year for the Village Digitalization program. In the first phase of 2021, this program succeeded in conducting training and developing village websites in four villages: Napa, Telo, Batuhula and Muara Hutaraja. 
PTAR General Manager Operations Rahmat Lubis stated that digitalization is a key to accelerating village development, to meet the challenges and spirit of the Self-Reliant Villages Program: 
The Village Digitalization Program is one of the priority programs and a village development concept. There is focus on improving the capacity and quality of village government by utilizing technology and information, making it easier for the community to receive excellent services from the government. This is the demand of the times, the demand of development, the demand of the situation to continue moving forward towards the digital era. 
To accomplish this objective and improve rural connectivity, through the second year of the Village Digitalization Program, PTAR has strengthened collaboration with Village Assistance Consultants, Village Community Empowerment Agency and Communication and the KOMINFO Information Agency of South Tapanuli Regency.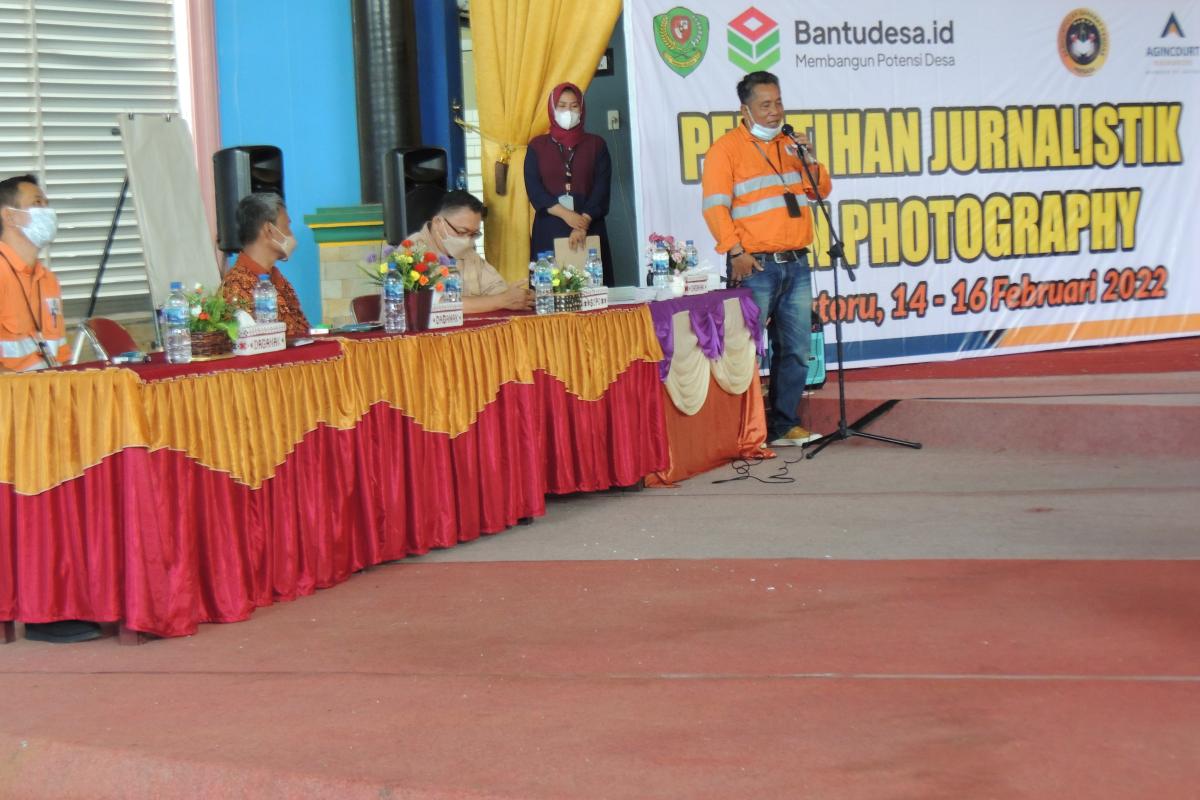 Masdar Muda, Community Relations Manager of PTAR is giving a speech at a journalism and photography training activity as part of the Village Digitalization program.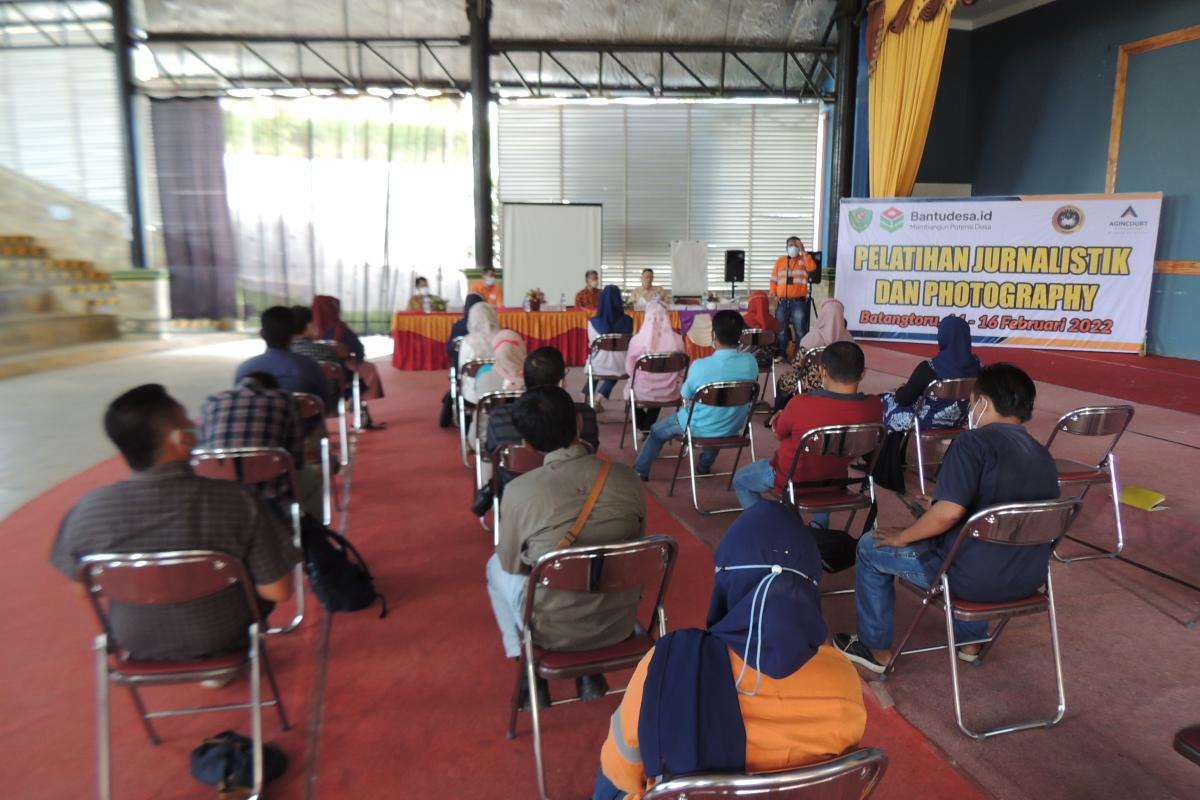 Residents from six villages are participating in a training activity initiated by PTAR as part of the Village Digitalization program. 
PTAR Community Relations Senior Manager Christine Pepah explained that the implementation of the first phase of the Village Digitalization Program in the four pilot villages had been carried out between 14 to 25 September 2021. Results from the continued assistance by the Village Assistance team has shown satisfactory results: 
With the implementation of digital Village Information System training for village officials in the four pilot villages, the village websites of these four villages are up and operating well: www.batangtoru.id . They are updated regularly, and there have been more than 30 thousand website visitors as of early March 2022. In addition, eight village officials from the four PTAR assisted villages have participated in five-day internships in Yogyakarta with comparative studies in several digital villages in Yogyakarta to learn and share knowledge directly. The Village Digitalization Program was supported, given input, and evaluated by the Village Community Empowerment Agency of South Tapanuli Regency. 
The second phase of the Village Digitalization Program in 2022 begins with a Resident Journalism and Photography Training for 27 participants from six villages and Perkumpulan Sahabat Cerdas (Persada) organization and PTAR Community department staff. Village Assistance Consultants will continue to provide technical services to village operators so that they can be independent in operating village websites, websites that contain applications for the smooth running of information services and as a marketplace where micro, small, and medium enterprises (MSMEs) in the villages can promote their business products. 
PTAR Corporate Communications Senior Manager Katarina Siburian Hardono stated the Village Digitalization Program is a strategic step in improving public services and administering village government quickly and precisely as well as developing the potential of villages through the utilization of information technology: 
Through this program, it is hoped that villages around Martabe Gold Mine can implement digital system development and develop village self-reliance, resilience and empowerment. 
Sub-District Head of Aek Pining Hendra Sakti Siregar stated that the Aek Pining Sub-District Government has greatly benefited from this program, including being able to save and update population information and data that is easily accessible by everyone anywhere. According to him, the self-service platform on this website will make it easier for residents to make documents without the need to be present at the sub-district office: 
Another immediately useful thing is the marketplace application, where MSMEs in our sub-district can promote products and receive orders. I even received the information that South Tapanuli batik products have already received customers from Semarang, through online orders. The Sub-District is committed to periodically updating all data and information. 
The same matter was conveyed by the Sub-District Head of Batangtoru Mara Tinggi Siregar. Mara expressed his gratitude to PTAR for facilitating training and mentoring of villages around Martabe Gold Mine towards becoming digitized villages, and a pilot project for other villages in South Tapanuli Regency. From the training that has been carried out in four villages, all village activities and potentials ranging from culture, government systems, community pluralism, tourism and even MSMEs can be uploaded to the application so that it is easy to know their progress via the internet. He expanded on this theme: 
Being the first digital villages in South Tapanuli Regency is a challenge for us in the District Government. Our villages are already moving towards digital villages. Of course, we must be enthusiastic about making Batangtoru District the first district in South Tapanuli Regency that is digital-based, to maximize services to the community.