Two born-in-captivity tigers were freed into the wilderness on Tuesday (07/06) and Wednesday (08/06) by BKSDA Sumatra Utara (North Sumatra Natural Resources Conservation Center) in Taman Nasional Kerinci Seblat, Jambi. The Sumatra tigers (Panthera tigris sumatrae) departed one by one under the belly of a helicopter provided by PT Agincourt Resources from Depati Parbo airport in Sungai Penuh regency, Jambi. The drop-off point is located deep in the forest and has no ground access so a helicopter is required.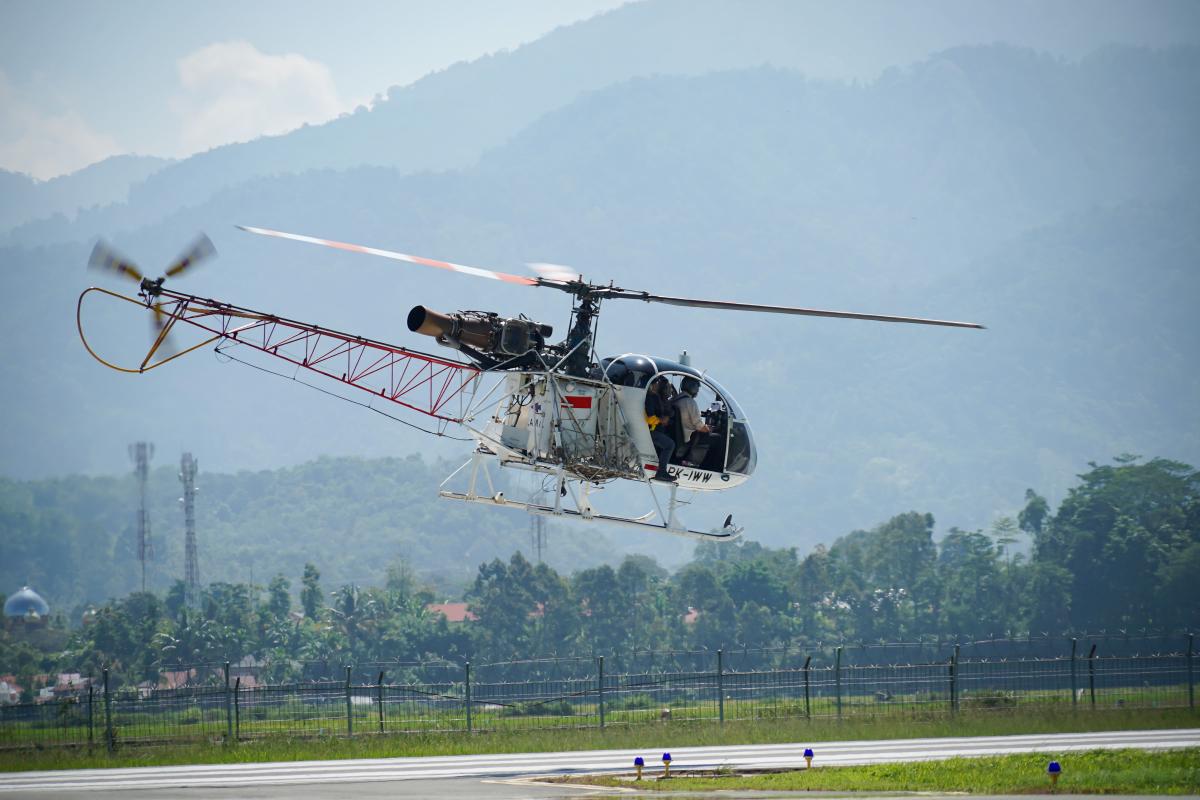 The male tiger, named Surya Manggala departed first on Tuesday, followed by Citra Kartini on the next day, both tigers are 3.5 years old that were born from Gadis, 8 years old mother tiger, and Monang, 7 years old male tiger. Gadis and Monang can not be released into the wild because their physical conditions do not allow them to survive in the wild. One of the front legs of Gadis was amputated as it was festered in a man-made snare before being rescued by a team from North Sumatra Natural Resources Conservation Center or Balai Konservasi Sumber Daya Alam (BKSDA). The same thing happened to Monang, but it survived without being amputated. Gadis and Monang are the parents of five tiger cubs, and Surya and Citra are their healthy and fit grown-up kids ready to be released into the wild.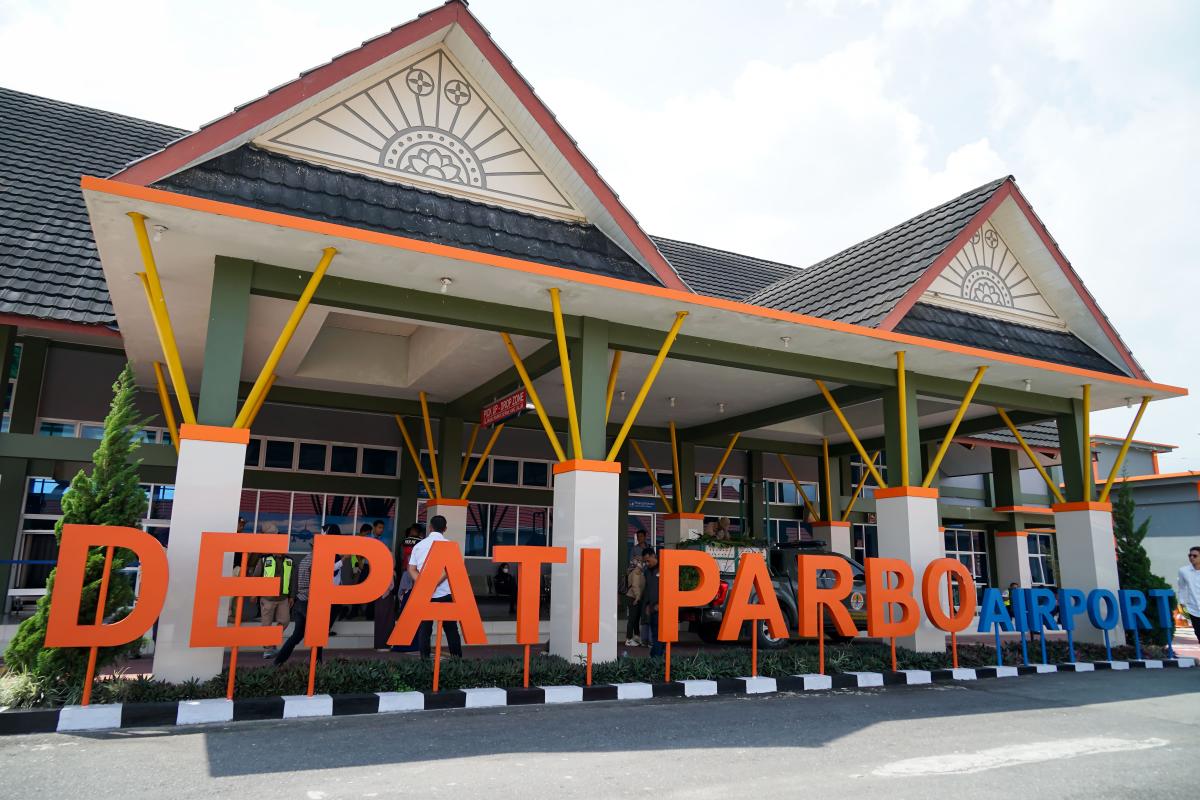 Days before, the two tigers travelled 652 km overland from Barumun Wildlife Sanctuary in Padang Lawas district, North Sumatra to Depati Parbo airport in Sungai Penuh district, Jambi. Arrived in Sungai Penuh, the tigers rested and prepared in the Kerinci Seblat National Park office. The next day, from the Depati Parbo airport, hanged with a long-line method, Surya's releasing cage was tied with a 60 meters steel wire rope under the belly of a single-engined Aérospatiale SA 315B Lama helicopter, controlled by an experienced pilot, Steve from New Zealand. Surya was transported to the undisclosed location deep in the forest, within the Kerinci Seblat National Park area and far from human reach. Citra, the tigress, sister of Surya was released on June 8, 2022, a day after Surya was released.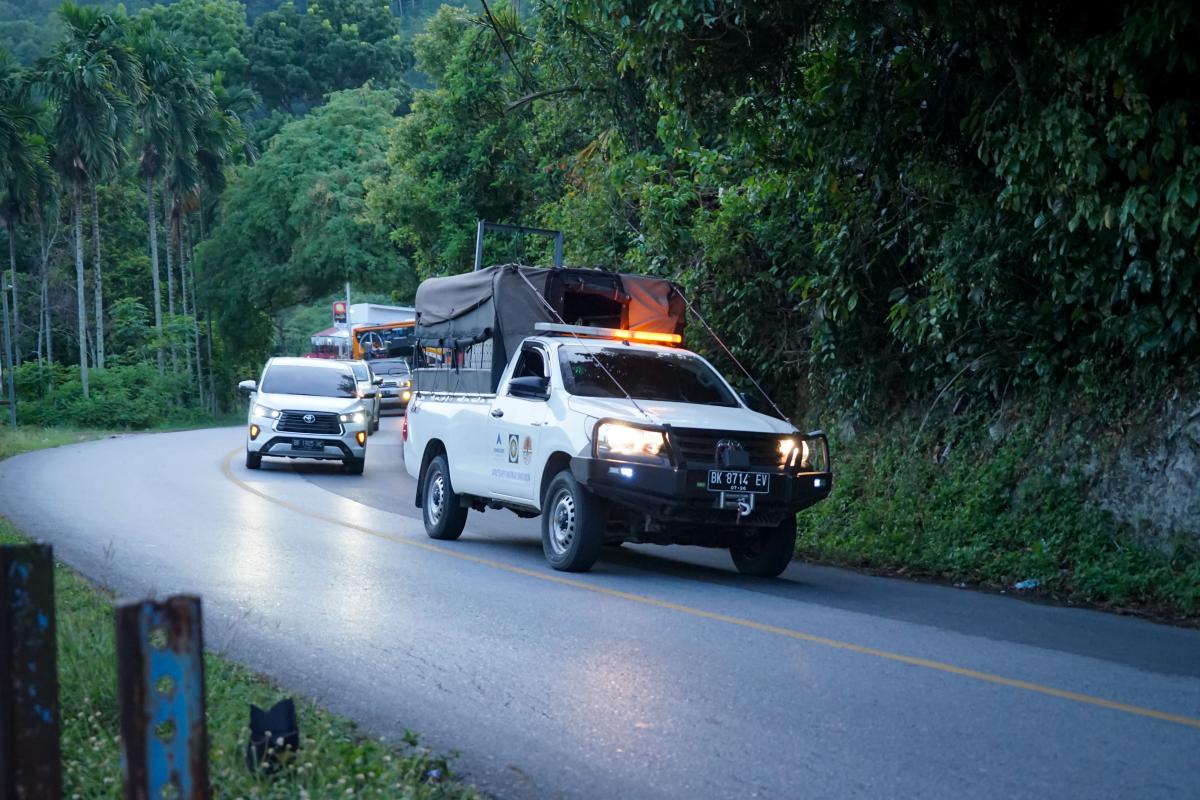 Surya looks healthy and fit when it comes out of the releasing cage, a bit confused adapting to its new environment, Surya slowly left the releasing scene near a river bank. On the other side of the river, a team consisting of a veterinarian and some rangers pulled a 50 meters rope to open the door. About an hour before Surya landed, the team arrived by chopper to prepare the release location. The team waited until Surya left the scene and when the situation is safe for them, the chopper landed and carried everyone and the cage back to Depati Parbo airport.
Putra, staff at the Barumun Wildlife Sanctuary told about the observation and assessment to prepare the young tigers before releasing them into the wild. "The two tigers live in the same cage, a 20 meters wide and 50 meters long made as close as the wilderness. We fed them with live prey like goat, rabbit, chicken, sometimes we also have a wild boar or a deer, depending on the donator since the price of wild boar and deer are quite pricey." Said Putra. Putra and his supervisor, Sugeng took turns observing the two tigers since they were cubs. They reported to the veterinarian how these two tigers behaved, and how they stalked, chased, and pounced on their prey so that they know the tigers still have wild hunting instincts. "We barely touched the tigers, we only touched them when it comes to treatment. We also minimize physical encounters and try not to be seen by them." Putra added. When the last tiger departed from Depati Parbo airport, Sugeng and Putra couldn't hide their emotions. Tears dripping from their eyes.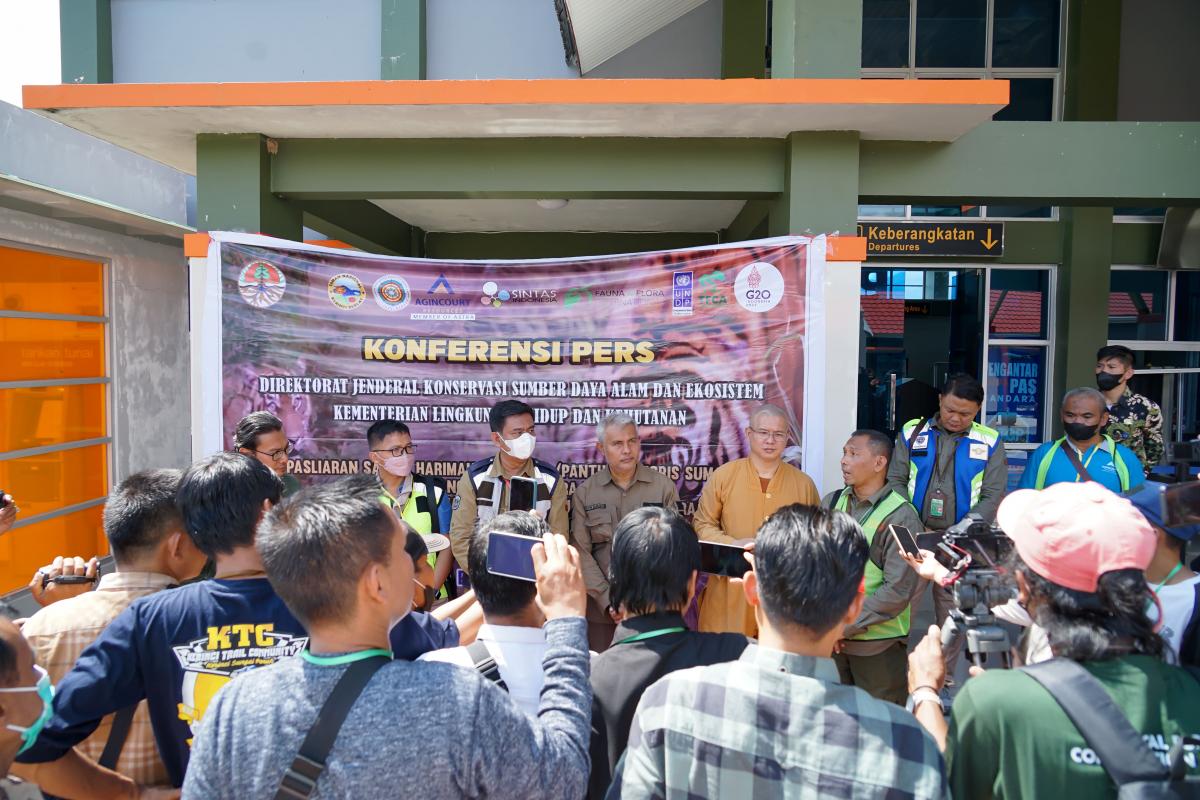 Today, an estimated about 600 tigers live in the wild across Sumatra, from Aceh to Lampung. The Sumatran Tiger population was listed as Critically Endangered on the IUCN Red List in 2008, as it was estimated at 441 to 679 individuals, with no subpopulation larger than 50 individuals and a declining trend. Compared to other tiger species in the world, the Sumatran tiger is the smallest in size among them but it has the most aggressive nature, darkest fur, and the male have a long and prominent ruff, which is especially marked in the Sumatran Tiger. Sumatran tigers love swimming, eat fish, mangos and durian.
The release of "Surya Manggala" and "Citra Kartini" into the wild is a successful collaboration between the Ministry of Environment and Forestry (KLHK) through the Center for Natural Resources Conservation (BBKSDA) North Sumatra as the tigers are considered under the protection of Republic Indonesia government, the Persamuhan Bodhicitta Mandala Foundation in Medan (YPBMM) owner of the Barumun Sumatran Tiger Sanctuary and PT Agincourt Resources (PTAR), close partner and supporter of the sanctuary that provides helicopter, fuel, experienced pilot and engineer during the process. PTAR has a long partnership commitment with Barumun Sumatran Tiger Sanctuary to preserve the Sumatran tiger as part of the company's policy to preserve and protect Sumatra's rich biodiversity.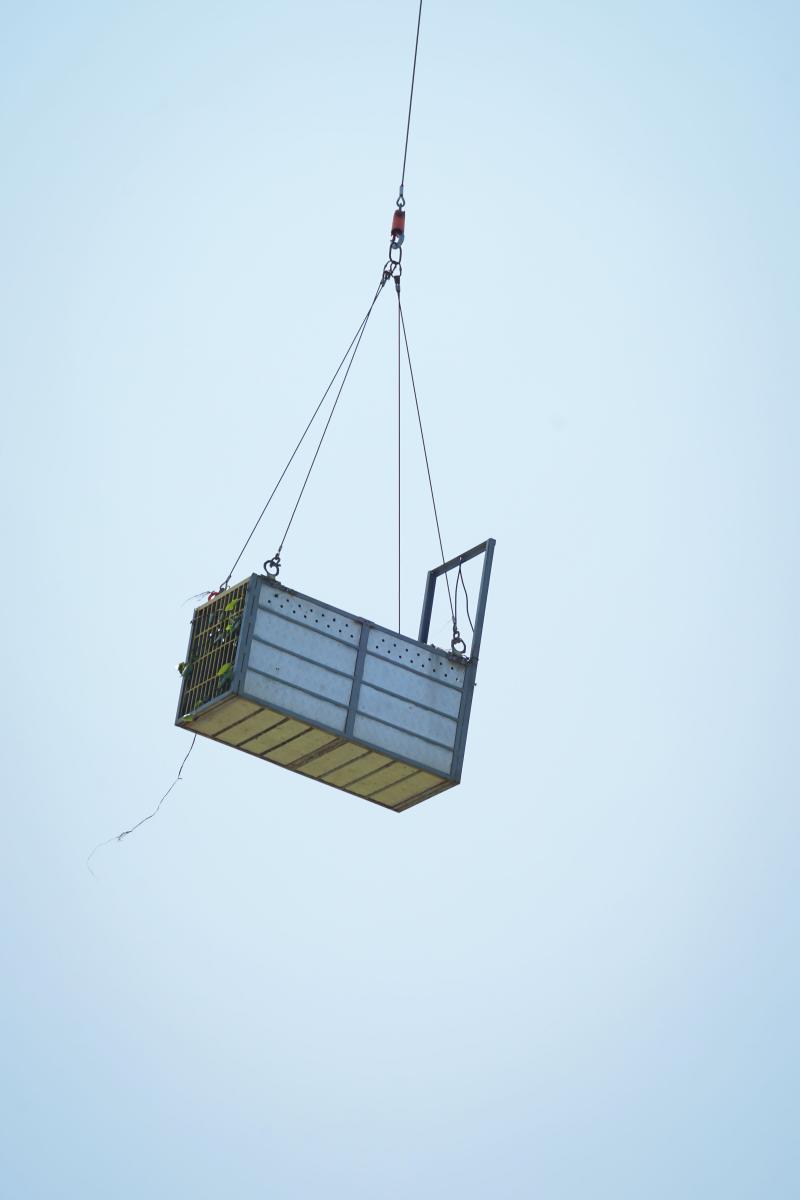 Muliady Sutio, the President Director of PTAR stated that PTAR's support in releasing the Sumatran tiger is part of the company's commitment to continue a fundamental, structured, and collaborative environmental management program with all stakeholders.
"We continue to strive to provide benefits to all stakeholders, including in terms of environmental and biodiversity conservation, community empowerment, and environmental health and safety. Sumatran Tiger Conservation is one of them," said Muliady.
Meanwhile, Plt. The head of the North Sumatra BBKSDA, Irzal Azhar, expressed his appreciation to all parties who have supported the survival of "Surya Manggala" and "Citra Kartini" since they were in the Barumun Sumatran Tiger Sanctuary until they were released to TNKS. He hopes that the two tigers will be able to survive in their natural habitat after being released into the wild.
"As long as "Surya Manggala" and "Citra Kartini" are inside the Barumun Sumatran Tiger Sanctuary, the North Sumatra BBKSDA has received support from the Bodhicitta Mandala Association Foundation Medan (YPBMM), Sumatra TFCA, PT Agincourt Resources, and medical observations by veterinarians," said Irzal.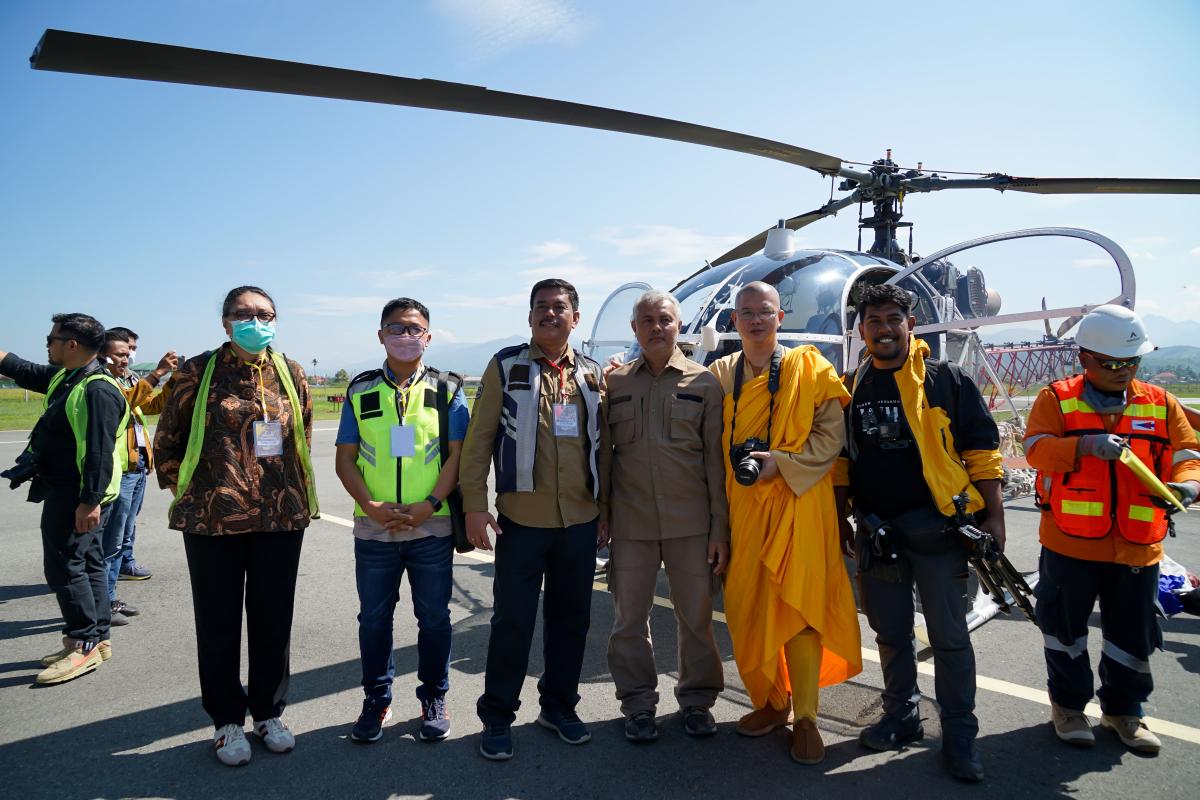 For about 3.5 years "Surya Manggala" and "Citra Kartini" were cared for naturally with their mothers at the Sumatra Barumun Tiger Sanctuary. "Surya Manggala" and "Citra Kartini" were declared healthy and ready to be released into their natural habitat after undergoing a series of preparation stages, starting with daily behaviour observations, behavioural analysis, to health checks.
After several evaluations and studies, Taman Nasional Kerinci Seblat (TNKS) is considered the perfect habitat for Surya and Citra since it has sufficient availability of prey animals for the two juvenile tigers. The dropping zone is located deep in the forest of TNKS, far from human settlement to minimize potential conflict or being exposed to illegal snares set by wild boar or deer hunters. Surya and Citra were released at two different points and separated more than 60km away to avoid inbreeding.
TNKS is the largest national park in Sumatra, it has a continuously connected series of lowland forests, mountainous and hilly forest ecosystem types that are part of the Bukit Barisan with varying heights, heterogeneous forests, and natural tropical pine forests, peat swamp forests, freshwater swamps, and lakes. It is home to more than 371 species of birds, more than 85 species of mammals, 7 species of primates, 6 species of amphibians, and 10 species of reptiles. Sumatran tiger and elephant are the two key species being focused on by BBKSDA.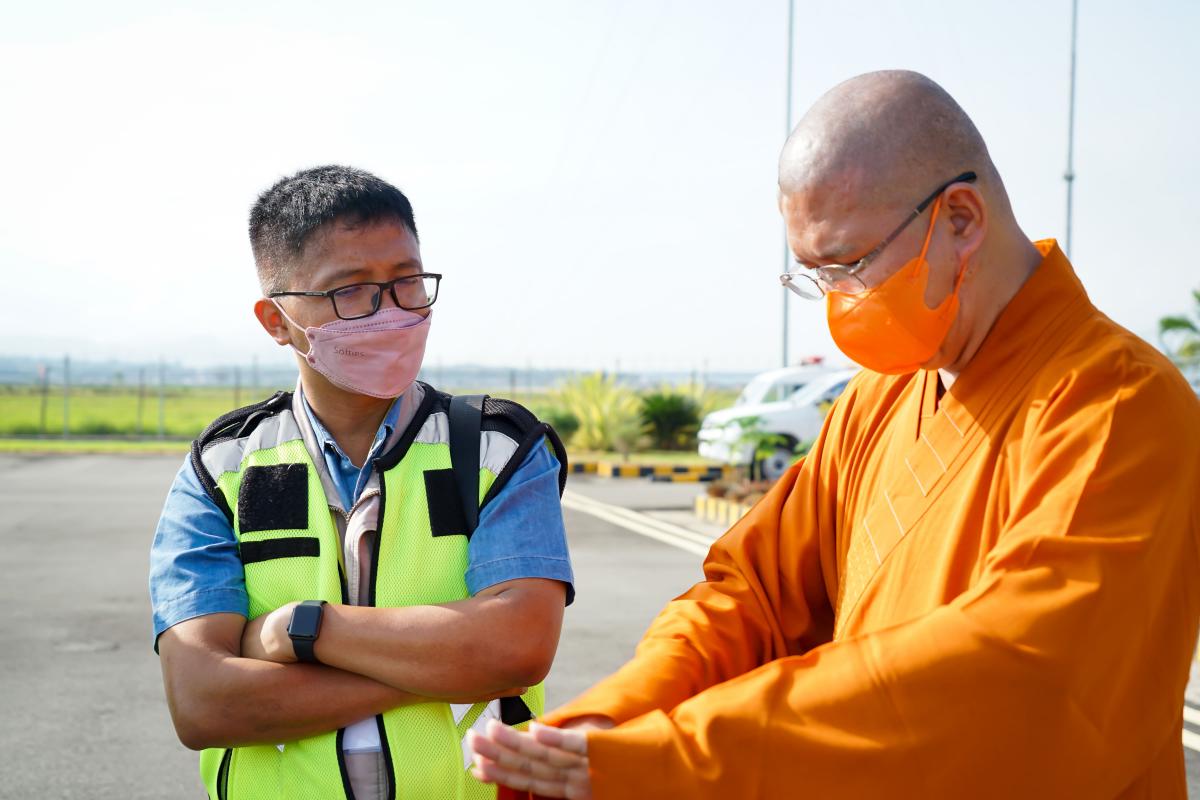 A Strong Uphold for Sustainability of Biodiversity
PTAR Vice President Director, Ruli Tanio, added that this is the second time PTAR's commitment to the Sumatran tiger conservation program. Previously in November 2020, PTAR involved and facilitated a helicopter in the release of the Sumatran tiger "Sri Nabila" in Gunung Leuser National Park, Aceh. In addition, PTAR also supports the Sumatra Barumun Tiger Sanctuary in the form of donations of animal transport vehicles and operational support, especially those used to fulfil animal nutrition.
"We continue to coordinate and collaborate with local governments, authorities, non-governmental organizations, and other stakeholders in North Sumatra and South Tapanuli, particularly in Batangtoru, to identify the best conservation programs. Thus, PTAR can maximally help preserve the biodiversity of tropical rain forests," said Ruli.
He emphasized that PTAR always pays attention to sustainable environmental management by continuously minimizing operational impacts on biodiversity in the Batangtoru forest. The efforts made are rehabilitation, reclamation, and replanting. Before clearing land, PTAR will ensure that no protected flora and fauna are disturbed by conducting comprehensive monitoring and surveys.
PTAR won an award from the Directorate General of Natural Resources and Ecosystem Conservation (DJKSDAE) of the Ministry of LHK at the end of 2021 for PTAR's participation in caring for and releasing the Sumatran tiger Sri Nabila to Gunung Leuser National Park, Aceh. PTAR's commitment is not limited to tigers, on several previous occasions, PTAR has also provided support for the process of saving animals around the Batang Toru forest such as pangolins, clouded leopard cubs, long-tailed macaques and even seeding endemic Batang Toru plants such as frankincense trees, local durians, and other plant species.
PTAR's contribution to the environment and biodiversity is in line with the policies of its parent company, PT Astra International. Astra itself has expressed a commitment to support the Indonesian government's policies in meeting the carbon emission reduction target by 2030. Data from the 2021 Astra Sustainability Report shows that Astra has reduced the intensity of greenhouse gas emissions by 22.54 per cent and the intensity of energy consumption by 24.2 percent compared to 2020. Astra is committed to continuing to have a sustainable impact on the environment in line with Astra's goals, to prosper with the nation, and support Indonesia's Sustainable Development Goals (SDGs).
At the 2022 Astra Environmental Festival with the theme Climate Action, Through Community Development held in Samosir, North Sumatra, Astra emphasized its concern by planting trees and installing solar panels, on May 30, 2022. The number of trees and solar panels promised is quite a big amount. This commitment to environmental care was conveyed by Riza Deliansyah as Astra's Chief of Corporate Affairs.
"Astra will install 65 solar panels in 65 Kampung Berseri Astra (KBA) and Desa Sejahtera Astra (DSA) spread throughout Indonesia, and gradually plant 65,000 trees in Samosir Regency with an agroforestry system this year," he explained. It is recorded that Astra has planted 5.1 million trees in various regions in Indonesia.
In line with PT Astra's commitment to reduce carbon emissions and dependence on electricity from fossil fuels, PTAR has also installed 3270 solar panels with an area of ​​7.913 square meters spread on the roofs of buildings within the Martabe gold mine area with a capacity of 1.7 MW, one of the largest under the Astra group.